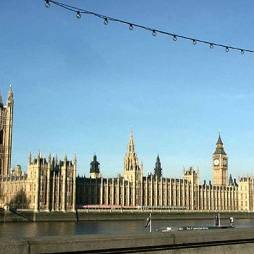 MPs are throwing their weight behind MoneySavingExpert.com's campaign to force banks and building societies to publish savings rates on customer statements.

A Early Day Motion (EDM) in Parliament tabled earlier this month by Shadow Chancellor and Lib Dems deputy leader Vince Cable has attracted 33 MP signatures.
It calls on providers to clearly indicate the current interest rate on savings accounts and to ensure customers are told exactly how much protection they'd have if their bank or building society went bust. There are 17 Lib Dem MP signatories and 12 from Labour MPs.
The EDM was a direct consequence of MoneySavingExpert.com 'savings summary box' campaign calling for exactly the same measures. Last month, we launched a petition on the Number 10 website which has already had nearly 27,000 signatures, making it the second-largest there. See the original news story.

Over the past six months, the Bank of England base rate has plummeted from 5% in October 2008 to a current historic low of 0.5%, which has decimated many savers' earnings. In addition, because banks and building societies do not clearly publish their rates on savings statements, many have no idea what they're now earning on their cash.

Martin Lewis, creator of MoneySavingExpert.com, says: "Month-by-month, savers have been slapped across the face by a succession of base rate cuts. Yet click onto your account, or open the statement envelope, and does it indicate what interest rate you're now earning? Not on your nelly. At best, most provide an overloaded list of accounts with similar or identical names.

"Yet there's no technological barrier here. If they can tell us what's in our account, they can tell us the rate. I hope everyone who wants to see an end to this underhand practice signs the petition and urges their MP, whatever the party, to support the EDM."