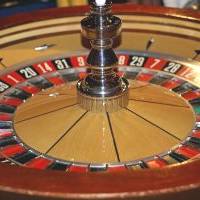 Premium bond holders' chances of beating inflation have been slashed from 75% to 1% over the past year, we can reveal today.
In addition, the chances of the 23 million bond holders winning anything has halved in a year.
MoneySavingExpert.com's Premium Bond calculator shows that if you'd put £10,000 in bonds for a year in April 2008, you'd have had a 75% chance of beating the Consumer Prices Index, the official measure of inflation, which currently stands at 3.2%. For today's draw, your chances had plunged to 1%.
In addition, seven in ten people won't win anything, the odds show. And anyone with £1,000 over two years only has a one in 20 chance of beating a top savings account.

This is all because of the drop in the annual interest rate, which determines your chances of winning one of the prizes on offer, because of months of Bank of England base rate cuts. The rate for today's draw's plummeted from 1.8% to just 1% - an historic low.
The number of millionaires created each month also fell from two to one from today's draw, which also saw the introduction of a new £25 prize level. The previous lowest potential 'win' was £50.
Martin Lewis, creator of MoneySavingExpert.com, says: "Incredibly, even though the rates paid by top savings accounts have halved in the last year, the chances of matching their return using Premium Bonds have slumped from unlikely to miniscule. Worse still, only one in 100 are likely to beat the official rate of inflation. At these odds, many should say 'you're fired!' to Premium Bonds.

"Many people have Premium Bonds due to the perceived safety they offer. Yet even that's no longer such a big deal. The most you can put in Bonds is £30,000, yet all UK savings accounts now have a government-backed guarantee up to £50,000 per person, per financial institution."
National Savings & Investments (NS&I), which runs the Premium Bond scheme, says in a statement: "Like all NS&I products, Premium Bonds offer investors 100% security, backed by the Treasury, as well as the sense of fun that comes from potentially winning tax-free prizes."