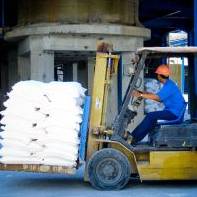 The minimum wage will rise for most workers this October by 7p an hour to £5.80, it was announced today.
Yet the modest 1.2% rise for those aged 22 and over is less than last year's 3.8% increase. However, those on lower wages are currently being hit by larger cost of living rises than when last year's announcement was made.
The British Chamber of Commerce (BCC) pushed for a minimum wage freeze in October to protect jobs. This highlights the delicate balance between the needs of low-paid workers and businesses during the recession.
The BCC is part of a panel of stakeholders including academics, economists and unions that form the Low Pay Commission which sets the minimum wage.
Last year, the minimum wage for the over-21s rose from £5.52 an hour to the current £5.73 level – a 3.8% increase.
The real level of inflation – the measure of rises in living costs – for many low-paid workers is the Consumer Prices Index, which excludes mortgage costs. Most workers on basic salaries are unlikely to be homeowners.
The current CPI cost of living figure is 2.9%. This is higher than the 2.2% figure in place in March last year when the larger 2008 increase was announced.
The Retail Prices Index inflation figure, which includes mortgage payments, currently shows a minus 0.4% figure, largely due to falling homeloan costs.
Those aged 18 to 21 will see their basic hourly wage rise from £4.77 to £4.83 from October – a 1.3% rise. Anyone aged 16 or 17 must be paid at least £3.57 from October, up from £3.53, a 1.1% increase.