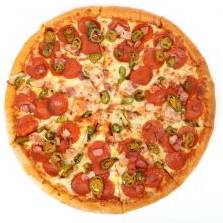 Pizza Express is leading the way in a poll of MoneySavers to find Britain's favourite restaurant in which to use a 2for1 voucher.
Pizza Hut is second and Wagamama third in our survey that attracted over 6,000 votes by 5pm today. The poll will stay open until Monday morning so you can still register your top pick.
Our restaurant vouchers page, with nearly 50 vouchers at present, has just had its 10 millionth view in ten months so we're asking you to choose from many of the major eateries that have offered decent discounts to MoneySavers.
While Pizza Express was top at close of play today, the votes are well spread. It has so far received 23% of the votes, Pizza Hut 17% and Wagamama 14%. It's then a sharp drop to Zizzi at 7%, with another four eateries on 5%. You can view the results and see if the positions change.
The past year has seen an explosion in the availability of restaurant vouchers. A report by accountancy firm PricewaterhouseCoopers in February suggested many restaurants have resorted to offering vouchers to prop up flagging income during the recession.
Deborah Heston, MoneySavingExpert.com vouchers analyst, says: "Where once generous restaurant vouchers were few and far between, now the list of discounts available is impressive. It's great to think that something as simple as a single side of A4 paper could save you cash.
"Restaurants are even prepared to offer even better deals than the standard 2for1, to also include drinks, starters, or even free extras."