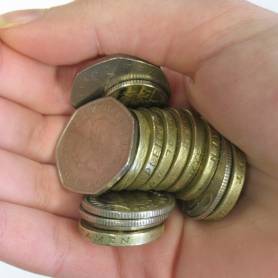 Marks & Spencer's Cash ISA interest rate today fell from 3.1% to 2.5%.
This means yet another top paying cash ISA has disappeared from our top picks.
The move follows the sharp closure of National Counties Building Society's Guaranteed ISA last week, which paid 3.26%. And earlier this month, the rate for new customers on our previously long standing best-buy, Barclays's 3.61% Golden ISA, fell to 2.58% for new customers.
The M&S ISA includes a one percentage point bonus until April 2010.
Last week, we urged savers to act fast if they had money saved but hadn't used their 2009/10 ISA allowance, in case more providers' rates dropped.
Our new top-pick ISA, for new money, is ING Direct's Cash ISA, paying 3%. This includes a 1.47% bonus for the first year. However, ING Direct accounts are not protected by the UK compensation scheme. Instead, you rely on Dutch scheme, which covers the first €100,000 - around £88,000.
The best paying account to transfer old ISA money into is Abbey's Cash ISA, also paying 3%, though you'll need a minimum of £9,000 to open it.
A cash ISA is simply a tax-free savings account. At present, you can deposit up to £3,600 in any tax year (April to April).
From October, anyone who is 50 or above, can put up to £5,100 in a cash ISA, following changes announced in April's Budget. Anyone under 50 will only get the extended limit next April
Further Reading / Key Links
Full info on all the current top ISAs: Top New Cash ISAs Guide