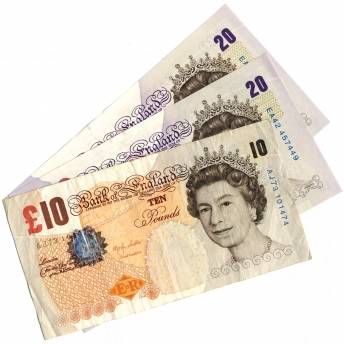 Savings rates on "clean" accounts that pay a consistent rate are on the rise.
Last weekend, Intelligent Finance increased the rate on its iSaver to 2.85% AER, making it the new top pick clean account. It's best for savers who don't want ditch an account and switch to a new top payer once a promotional bonus has disappeared.
This rate is paid on all balances of £1 or more, and unlimited penalty-free withdrawals are allowed. One drawback is the account can only be opened and operated online.
End of bonus culture?
The overall highest rate savings account still includes a bonus: Ulster Bank's eSavings Plus pays 3.46%, which includes a 0.5% rate hike lasting for six months.
However, access to the cash here is slightly hampered. If you make a withdrawal during the first six months you'll only earn 0.5% in that month. Plusm you need a minimum balance of £10,000 at all times, otherwise the rate plummets to 0.01%.
The next best alternatives now include a burgeoning number of bonus-free accounts. Behind Intelligent Finance, Scarborough BS pays a clean 2.76% from £1; Sainsburys is at 2.6%, though you can only make three penalty-free withdrawals in a year; and Barnsley Building Society pays a clean 2.5%.
Time for a clean slate?
A month ago, on 15 April, the highest clean savings rate was 2.25% from Stroud & Swindon Building Society. Since then, the Bank of England base rate has remained unmoved, while the top clean payer has jumped 0.6% points.
Wendy Alcock, savings analyst at MoneySavingExpert.com, says: "The savings market has been in flux for over six months, with bonus rates tending to rule the roost.
"Yet it seems we are seeing a gradual shift towards simpler clean rates, and possibly an overall improvement in the rates available to savers."
Further Reading / Key Links
All the latest top rates: Savings Accountsguide
Intelligent Finance: iSaver