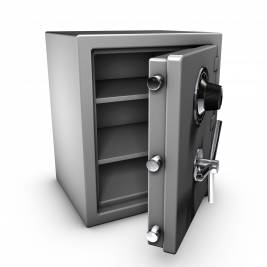 West Bromwich Building Society today came to an agreement with its debt-holders, that should mean savers' money remains safe.
The UK's eighth biggest building society also announced a huge annual pre-tax loss of £48.8 million, prompting fears that it may need to be rescued by the Treasury, or bought out by another institution.
It has converted some debts into shares, which is reported to have shored up West Brom's finances for now.
Check your cash's safety
Savers in any UK institution are fully protected on the first £50,000 of their savings per person, per institution by the Financial Services Compensation Scheme.
This remains the case with West Brom. Yet its troubles mean it's vital to be watchful about exceeding this £50,000 limit, as there is no certainty about what would happen to your money if the society collapsed.
Further Reading / Key Links
Full info on how safe your money is and how to get 100% safety: Are Your Savings Safe?guide
Full West Brom BS annual results: West Brom