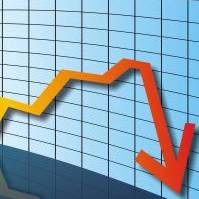 A MoneySaver recently told me how he got a rate reduction of around 1 percentage point off his mortgage when his rate was supposed to be fixed.
A 1% drop on a £100,000 interest-only mortgage makes monthly repayments £80 cheaper. There's no way to tell how widespread this is, and it's UNLIKELY to work for most, yet there's no harm trying.
If you get anywhere, or discover a good technique, please report it in the forum thread mortgage haggling.

What to do...
Check your current contract. Don't assume you're automatically locked in. Some fixed and discount rate deals are penalty-free, meaning you can leave at any time. And those paying standard rates are usually free to move anyway (see the remortgage guide or speak to a whole-of-market broker).


Be polite but have an argument ready. If you are locked in, before you call to haggle, check what your lender currently offers new customers, and prepare an argument for why you should get a reduction. Eg, says: "I've been a loyal customer for years, but my rate's way above everyone else's, what can you do to help?"


Use the 'should I ditch my fix?' calculator. If your lender won't let you move penalty free, and you're on a fixed rate, it's UNLIKELY to be worth ditching, though you can do a rough calculation with the ditch my fix? calculator.
What not to do...
Don't lock in close to the of your fixed rate. Those who get a reduction close to a mortgage deal's end may be missing out on the opportunity to see what better deals are available elsewhere, and potentially paying over the odds. See the cheap mortgage finding guide for full info.


Don't forget fees. If you're given any options, always check whether there will be penalty fees for leaving and setting up a new deal, then see whether with those incorporated you'll still save.


Don't think cheaper is always better. If your existing lender offers you a new cheaper rate with a longer lock-in, you may be trading in short-term gain for long-term pain. It may be better waiting until your deal ends and you're free to move.

Further reading/Key links
Getting a good mortgage deal: Remortgage guide, Mortgage haggling, Cheap mortgage finding, Ditch my fix?