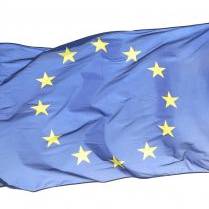 Two of Europe's largest economies emerged from recession between April and June while the UK was still stuck in the doldrums, figures showed today.
French and German output grew by 0.3% in the three months to June – the first quarter-year of growth since the beginning of 2008.
Their performances contrasts with the UK where official estimates show output declining by 0.8% during the same period (see the Recession-Proof Your Finances guide).
France and Germany are the first European countries to come out of recession, after enduring four quarters of contraction.
David Buik, of broker BGC Partners, says the pair would recover more quickly because of their prowess in exporting – contrasting with the UK's emphasis on services and banking.
Across the 16 countries that use the euro, output fell just 0.1% – much lower than expected by economists.

US optimism
The more upbeat news followed comments from the US Federal Reserve last night that the US economy was "levelling out".
The FTSE 100 Index, which monitors the top 100 shares in the UK, reached new highs for the year following the data as investors were encouraged by signs of recovery.
Bank of England Governor Mervyn King yesterday said UK growth was "more likely than not to resume over the next few quarters" but he added the timing and strength of the recovery "remains highly uncertain".
UK unemployment figures out yesterday revealed the jobless total rose to a 14-year high of 2.44 million.
The wider Eurozone of 27 countries – which includes the UK and a host of hard-hit Eastern European countries – saw a decline of 0.3%.
Article provided by PA News and edited by MSE
Further reading/Key links
Recession help: www.moneysavingexpert.com/recession