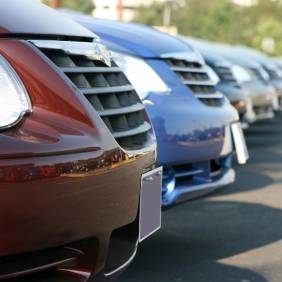 After scores of harsh comments from consumers about private parking companies, the representative body, the British Parking Association (BPA) has agreed to answer their questions directly.
Following the publication of the MoneySavingExpert.com's Don't pay unfair tickets guide and campaign on private parking, the BPA wrote to object to the content. Yet in responding to this criticism Martin Lewis, creator of MoneySavingExpert.com, challenged the BPA to answer the public's queries directly (see Martin's Private parking industry hits back blog).
In a further response (printed in full below) the BPA has now agreed to engage with consumers in the MSE Forums.
It argues that much of the bad practice in the industry amongst the 2,000 private parking firms are from those that aren't part of its 650 strong membership.
It also says that, although it is not able to investigate individual complaints, it encourages consumers to contact it if they would like to complain about one of its members.
Fairness for all
So far this year it has investigated 700 complaints, of which 70 have been found to be breaching its Code of Practice and three firms have been given disciplinary action, which could result in removal of membership.
Kevin Reynolds, from the BPA says: "We want fairness for the consumer, while respecting the rights of private property owners and service providers, and we are working on delivering this for all.
"We have been working with the Government, industry and other consumer and motoring groups to ensure the best possible outcome for the consumer is achieved, and we will continue to do so until we rid the industry of the rogue operators who are problematic for everyone."
Although it is the Security Industry Authority that manages the licensing of clamping activities, the BPA has submitted information to the Government as part of its 'licensing of wheel clamping businesses' consultation that ended in July this year. The final report is hoped before the end of 2009.
In response to the follow up letter Martin Lewis says:
"It's great to hear that the BPA will engage directly with many of the people who feel disgruntled and aggrieved about how they've been treated. Hopefully it will enable the organisation to better understand the consumer perspective and work towards an overall balance.
"Our campaign isn't to stop landowners from fairly policing and charging for parking. We recognise many private parking companies work with legitimate aims, yet the legitimate part of the industry must face the fact that it's being let down by a large number of cowboys.
"What's needed is a complete overhaul of the whole industry, from the DVLA providing unscrupulous ticketers with drivers' details to landowners needing to take responsibility for the activities taking place on their land."
The BPA's latest response in full...
Dear Martin
Thank you for your considered and comprehensive response to my letter. You raise a number of further points and I would like to clarify these and outline the work the BPA is actively engaging in to address some of these issues.
Firstly, I would like to make sure that all your readers are aware that we are a voluntary body with 650 members. We can only provide guidance and support to our members and, as it is not a legal requirement for parking operators to be a member of a body such as ours, we have no control over other operators, many of which I believe are causing the problems for your readers.
The Consumer
I appreciate that MoneySavingExpert.com is a purely pro-consumer site. As an organisation we work very much with the consumer at the forefront of our minds and we recognise many of the concerns that you and motorists have.
Our aim is to continually improve standards in the parking industry, working with parking operators who are members of the BPA to set standards and deliver best service for motorists. We want fairness for the consumer, while respecting the rights of private property owners and service providers, and we are working on delivering this for all.
One step we have taken to improve standards is the Approved Operator Scheme which has its own Code of Practice, with guidelines for members on fair procedures. We have a brand new Code, which is being published later this year. It is the result of two years work to improve and set new standards, resulting in more robust compliance testing and new tougher sanctions that we have developed to encourage better compliance.
Behaviour of Operators
I concur that some behaviour of the parking sector is as you say 'reprehensible' but I must stress that as not all parking operators are required to be a member of the BPA, we can only work with our members to promote fair and legitimate parking operations. Those that continually perpetrate bad practice are not likely to be our members – or would not remain one for long as we have procedures in place for investigating any breaches of our code.
Systematic Problems
With regards to the systematic problems you mentioned, we have comprehensive guidelines in our AOS Code of Practice on each of these activities and members must adhere to these. Once again, the regular perpetrators most likely do not work to any such guidelines and their practices are therefore not within our control.
In particular we recommend the following:
Tickets
In the event of unauthorised parking on private land, an operator may issue a notice demanding payment. These are referred to as 'parking tickets' and 'parking charges'. We set out all the information that must be recorded on a 'parking ticket' in the Code, which should ensure these tickets are distinguishable from those issued by local authorities.
Collecting Debt
We suggest that if a parking ticket remains unpaid further action can be taken in stages. Firstly, sending a formal demand, then a reminder letter (optional) and Final demand in which the member must make it clear what action will be taken if payment is not received.
Once the final demand is issued a member must wait for at least 14 days (allowing for postal delays) before taking action. If payment is not made after this, a member may instruct a debt collector to recover the debt or apply to the Small Claims Court Service to collect payment. We recommend taking a co-operative approach in this instance, avoiding court action when possible, and point out that courts do not act favourably on short timescales or threatening behaviour. Members should act responsibly and resolve any complaints quickly and amicably, and we do take this into consideration when investigating complaints about member operators.
Fines
Members must not misrepresent to the public that the parking management work is carried out under the statutory powers of the police or some other public authority.
Clear information about what parking activities are allowed and what is unauthorised must be clear, and the public must not be mislead into believing that the rules being enforced are based upon the powers of an agency regulated by Statute.
Clamping/Towing
Vehicle immobilisation (clamping) and removal on private land can only lawfully be carried out by operators licensed by the Security Industry Authority (SIA). Clamping and removing vehicles should only be used where vehicles are parked where it is forbidden to do so or are in breach of the conditions for using the land. There must be signs clearly stating that this is the case, so that the driver is warned and willingly accepts the risk. If the vehicle is clamped or removed in error it must be returned immediately without payment.
Vehicles whose drivers have legitimately paid for parking but have overstayed the 'paid for' time and are not breeching any other regulation should not be clamped unless they have stayed beyond a reasonable 'grace period' which should be at least 15 minutes. We have further detailed guidelines on this area which can be found on our website.
Legally Unenforceable Tickets
This is an area of concern for us all. The current situation is, when parking on private land the driver enters a contract with the land owner and therefore any 'parking tickets' issued as a result of a breach is enforceable through the law of contract. We agree that this area needs further clarification and is, again, something we have been discussing with Government, requesting further, clearer legislation on this area.
'Trade Body'
I fully appreciate what you say and that we are considered a 'trade body' in the minds of the consumer. From our point of view the organisation has continually grown year on year and now includes over 300 member organisations which are regulated public bodies, as well as our commercial members, with a collective focus on delivering excellence in parking for all – consumer and member. We represent a large cross-section of the parking sector and we consider the views of the consumer/motorists, as well as members in our decisions.
'Charges'
Thank you for clarifying our point about maximum charges. We agree that more needs to be done on this and we fully support setting maximum fees. As I pointed out previously, we are so far bound by law in this area. We have been actively engaging with Government on this and other issues relating to the parking industry and we are confident that legislation will be introduced to regulate this particular area of parking in the near future. The [Recommended] fees and charges outlined in our Code are in line with those set by Parliament for the regulated public sector.
The vast majority of motorists abide by the rules. Those that don't sometimes experience enforcement action, and we must strive to ensure that that enforcement is fair, reasonable and proportionate and eradicate the 'unfair tickets' you refer to in your guide. We also agree that there should be an independent appeals service for motorists who are unhappy at decisions made by operators.
Working Together
We welcome the opportunity to work with MoneySavingExpert to help in any way we can the consumer and their queries relating to the industry. We are in the process of setting this up and will engage with your readers in the forums, helping wherever we can.
In closing, I do hope this goes some way to answering your points and to demonstrating our commitment, so far as the present law allows us. We want to ensure that fair and effective parking enforcement is undertaken by all, placing the consumer at the heart of any decision-making. We have been working with the Government, industry and other consumer and motoring groups to ensure the best possible outcome for the consumer is achieved, and we will continue to do so until we rid the industry of the rogue operators who are problematic for everyone.
Kind regards
Kelvin Reynolds
Director of Technical Services
British Parking Association
Further reading/Key links
Private company parking tickets: Fight Unfair Private Tickets
Council parking tickets: Fight Unfair Council Tickets