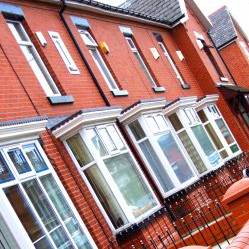 The number of mortgages available to those with a small deposit has fallen by 17% since the beginning of the year, research reveals.
The trend is likely to hit first-time buyers (FTBs) the hardest as they tend to have smaller down-payments (see the Cheap Mortgage Finding guide).
There are currently only 101 mortgages available to people looking to borrow 90% of their home's value, down from 122 at the beginning of the year, and 903 in July 2007 before the credit crunch first struck.
But the number of home loans aimed at people with a 40% deposit has soared during the same period, rising from just 17 in July 2007 to 251 in January this year, and 320 now.
Financial information firm Moneyfacts.co.uk says the fall in mortgages with a 90% loan-to-value ratio (LTV) showed FTBs were continuing to be ignored by lenders as they cherry-picked lower risk customers.
Banks and building societies are also failing to pass on falls in their own funding costs to people borrowing a high proportion of their home's value, the company adds.
The average two-year fixed rate mortgage for someone with a 10% deposit has fallen by only 0.12 percentage points to 6.12% since September 2007, despite the Bank of England base rate dropping from 5.75% to a record low of just 0.5% during the same period.
The margins lenders charge on these products has also soared during the same period, from being just 0.02 percentage points above two-year swap rates, the money market rates upon which deals are partially based, in September 2007, to being 1.34 points higher a year ago, and a massive 4.25 points above them now.
The steep increase in margins means borrowers taking out a new two-year fixed rate deal on a £150,000 mortgage will have repayments that are only £11 a month lower compared with a loan taken out two-years ago, despite the sharp fall in interest rates during the period.
But borrowers with higher deposits have fared much better, with rates on two-year fixed rate loans for people with a 40% deposit falling by 1.86 percentage points during the past two-years to an average 4.49%.
The typical margins over swap rates on these deals are also far lower at 2.62%, although this is still a steep increase from the 0.13% charged in September 2007.
Further reading/Key links
Mortgage cost-cutting guides: The Remortgage guide, Mortgage haggling, Cheap mortgage finding, Ditch my fix?