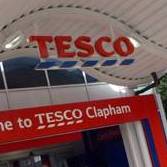 Tesco will close its 'double-up' Clubcard voucher scheme next Wednesday.
This means, if you hold the store's loyalty card, the next few days mark the last chance to trade in your existing vouchers to get tokens worth twice the usual amount to spend on specific items.
Here are my top tips for Tesco spending:
Double Up Vouchers. Every three months Tesco shoppers with its loyalty card get sent Clubcard vouchers, which can be used in-store. Until 30 September, each £5 voucher can also be traded in for a £10 'double-up' voucher at the customer services desk, to be used on non-food items including wine, cosmetics, gardening products or baby goods, meaning much better value.

Vouchers still valid until Christmas. While the last chance to trade in vouchers is next Wednesday, the new vouchers can be used until 30 December.

Get 4x the value. While double-up vouchers are the best value in-store redemption, Tesco's little-known 'Clubcard Rewards' brochure enables you to quadruple their value, so a normal £5 voucher becomes worth £20. This can then be redeemed on days out, RAC membership, magazine subscriptions and more.

For those wanting wine for Christmas, this is a bonanza opportunity. It's not surprising that, having doubled the amount of points people earn for in-store spending, Tesco has confirmed closure of a scheme that allows people to redeem goods at twice the value.
The real concern is whether it chooses to close down the Clubcard Rewards scheme, which is loved by Tesco points hunters.
With such huge amounts of money spent by such a huge chunk of the population in Tesco, learning to understand how to maximise its internal currency is a valuable skill.
Some people actually make profit by buying goods they don't need, as the extra bonus points available can be exchanged for more than the value of the goods.
And whenever we publish one of these loopholes, tens of thousands of Tesco points hunters rush to stores and snap them up.
Further reading/Key links
Boost Clubcard points: Tesco Clubcard
Boost pending power: Loyalty points