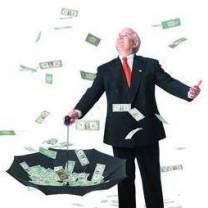 More than 800,000 Aviva policyholders are to share £470 million after the insurance giant completed a long-running reattribution deal today.
As part of the process, policyholders were offered a cash windfall in exchange for giving up their rights to any future redistribution of the surplus assets that have built up in the group's with-profits funds.
Just over 87% of eligible policyholders voted during the process, with 96% of them choosing to accept the offer.
With regulatory and other approvals now in place, Aviva will mail cheques to customers from next month.
The majority will receive between £214 and £1,230, with 10% of investors getting more.
The group had originally hoped to pay out a minimum of at least £400 per person, but pulled that offer in February due to steep stock market falls.
Mark Hodges, chief executive Aviva UK Life, says the offer is fair to both shareholders and policyholders.
Further reading/Key links
Cut investment costs: Cheap Shares
Get a better pension: Pension MoneySaving