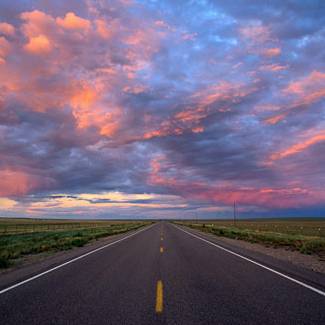 Would you eat roadkill? Well, almost half of the 10,000 surveyed in a poll of site users have either done so or would consider doing so.
Only 8% of those surveyed had eaten an animal killed on the roadside before, but a further 37% would consider it, as long as it was prepared safely.
We asked readers whether they would consider eating roadkill, after one extreme MoneySaver on an ITV 1 Tonight programme on thrifty living showed how he found, prepared and ate a pheasant killed by a car (see the Stop Spending guide).
Here are the results from the 9,704 who responded to the following question: assuming it was safely made, would you eat roadkill?
I've already eaten it before – 8%
I'd have no problem doing so – 19%
I'd only eat it if it's an animal I'd eat anyway – 18%
No, I'm vegetarian/religious beliefs prohibit it – 8%
No, it's disgusting – 47%
If you deliberately kill an animal with your car to eat it's possible you're breaking the law. If someone else's car has hit it, then it's usually fine to eat.
Martin Lewis, MoneySavingExpert.com creator, says: "If you're brave enough to try roadkill, for safety's sake – your safety not the animal's as it's already dead – ensure you know exactly what you're doing in the kitchen first.
"If the animal has a disease and you know little about food hygiene, you could be in trouble.

"Overall, the results show many Brits have come a long way since meat and two veg. And perhaps to help persuade those in the 'yuck' brigade, it's time to adopt that classic food rebranding trick and turn the words into French: a little bit of tue-route on the menu doesn't sound too bad, does it?"
Further reading/Key links
Cut back: Stop Spending