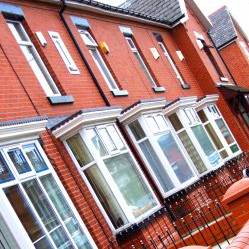 House prices rose for the fourth month in a row during November but there are signs the pace of the recovery may ease in the months ahead, research shows today.
The average cost of a home in England and Wales increased by 0.2% in November to stand at £156,700, according to housing intelligence group Hometrack (see the Free House Price Valuation guide).
But the group says the recovery has been driven by rising demand, and it warned that there were signs the rush of potential buyers coming to the market was beginning to falter.
Estate agents reported only a 0.1% rise in the number of new buyers registered on their books during November, and demand is expected to drop off further in the run up to Christmas.
Richard Donnell, director of research at Hometrack, says: "The pick up in market activity over 2009 has been driven by rising demand yet the latest survey shows that new buyer registrations grew by just 0.1% in November, the lowest level since the start of the year.
"A decline in demand is inevitable in the run up to Christmas but there are signs that the upward pressure on prices is likely to decline in the months ahead."
He adds the recent pick up in prices and activity had not been seen across the whole country.
He says: "The stark reality is that there are large swathes of the country where prices have remained unchanged or have seen continued price falls."
Prices rose by 0.4% in London during November and by 0.3% in the South West, but all other regions saw gains of just 0.1% or no change. Overall, only 17.6% of postcode areas saw increases during the month.
The group says prices are now higher than they had been six months ago across only 37% of the country, with London and the South East most likely to have postcode areas where prices were now higher at 78% and 50% respectively.
But prices have recovered in fewer than a fifth of postcode areas in the East Midlands, Wales, Yorkshire and the Humber and the North during the past six months.
Property values are now an average of 2.9% lower than they were a year ago across England and Wales, with prices higher in just 2% of postcodes.
Further reading/Key links
Valuation loophole: Free house price valuation
Cut homeloan debt: Cheap Mortgage Finding