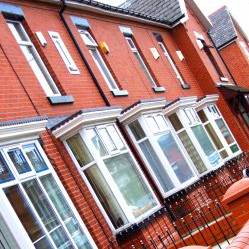 The recently self employed will be virtually excluded from getting a mortgage from next week.
The last-remaining lender to offer self-certification homeloans, where you don't need to verify your income, will pull those products by Friday (see the Cheap Mortgage Finding guide).
Platform, an arm of the Co-op, says the decision is a direct result of last month's propsoals by city watchdog, the Financial Services Authority (FSA), to ban self-cert mortgages (see the Self-cert ban MSE News story).
These deals have been dubbed 'liar loans' because borrowers sometimes hugely inflated their income to get funding. The FSA wants much tougher income verification in place.
David Hollingworth, from broker London & Country (L&C), says: "Today's self employed borrowers will need to stump up at least a couple of years' accounts or tax assessments.
"Those without a track record will find it tougher to get a mortgage."
With unemployment at a 14-year high at almost 2.5 million due to the credit crisis, many more potential borrowers are likely to have recently gone self employed (see the Unemployment up MSE news story).
Platform head David Tweedy says today: "The FSA review has shown that continuing to offer self cert mortgages in its current format is unfeasible."
Who is affected?
If you earn a salaried income and have a long-term employment contract you are unaffected.
Anyone who is self employed or does not have a steady income will now have to show at least two years' accounts or tax returns in most cases to prove their income. Some lenders demand three years' worth.
The same principle applies to salaried workers with an unstable additional income. While they may be able to prove their regular wage, they may need two or three years' evidence to verify any supplementary salary.
Hollingworth adds that there are some circumstances where those without 2-3 years' accounts can get a homeloan but they are rare.
If you already have a self-cert loan, it will continue to run as normal.
Will this situation change?
Tweedy adds: "Platform will now work with the sector to develop a new product that meets the FSA's guidelines."
The Council of Mortgage Lenders has previously echoed Platform's commitment that lenders will try to develop new methods to help borrowers verify their income.
Brokers have suggested this could involve greater scrutiny of bank statements.
What deals are available?
L&C says rates have come down over recent weeks for those who qualify for a mortgage, though from a high start-point.
The broker lists Northern Rock's 3.65% two-year fix as a decent deal.
It comes with a £595 fee and is only available via brokers and for those borrowing up to 70% of their home's value. Monthly payments on a £150,000 repayment mortgage over 25 years are £763.
Alternatively, Alliance & Leicester offers a two-year deal (via L&C only) tracking 1.99 percentage points above Bank of England Base Rate, making the current rate 2.49%.
Again, you can only borrow up to 70%. It comes with a high £1,995 fee, which L&C says makes it less suitable for those with smaller loans.
The monthly payment on the same loan is currently £672, but will rise when the Base Rate rises.
Northern Rock has a two-year tracker at 2.19% above Base Rate (currently 2.69%) for those buying a property who can put down a 30% deposit.
The monthly payment, assuming Base Rate remains steady, is a higher £687 under the same circumstances but it has a lower £595 fee.
This complication over fees and loan size highlights the maze that is the mortgage market. Therefore, unless you're financially savvy, it's best to consult a whole-of-market broker.
Further reading/Key Links
Mortgage cost-cutting guides: The Remortgage guide, Mortgage haggling, Cheap mortgage finding, Ditch my fix?
Official document: FSA proposals