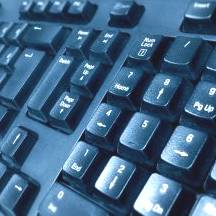 Hundreds of companies are trying to con the public by posing as satisfied customers on internet forums.
MSE has had to ban over 200 forum posters this year alone for this practice, which is now against the law.
Representatives from well-known brands are among those we have banned this year.
In one case, a company set up two forum names and started a bogus conversation between the two, posing as customers and waxing lyrical about their firm.
The Consumer Protection from Unfair Trading Regulations state: "A commercial practice is unfair if... (it is) falsely representing oneself as a consumer."
Brendan Perrett, MoneySavingExpert.com webmaster, says: "These companies are deliberately trying to manipulate consumers.
"We have built up a great deal of trust over many years and this is being exploited. If we find any user deliberately spamming our forum, we will ban them immediately and investigate the company they work for."
Further reading/Key links
Cut costs: High Street Haggling, Cheap Online Shopping