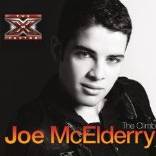 X Factor winner Joe McElderry's new hit, The Climb, costs just 29p, if you download it from the right provider.
The website Tunechecker.com shows the cheapest places to buy the single, and also the most expensive.
So while you can buy The Climb for 29p, if you picked the wrong store, you'd pay 99p (see Tunechecker search results).
Even if you have an iPod or iPhone, you do not have to buy music from iTunes.
Once you've downloaded your MP3, most providers automatically add it to your iTunes library or at least give you the option. If not, you should be able to drag and drop the folder into iTunes.
McElderry's single is the bookies' favourite to be Christmas number one after the 18-year-old won the TV talent show last night.
He beat fellow contestant Olly Murs to the coveted prize.
The other single in the frame for the Xmas top spot, Rage Against The Machine's Killing In The Name (explicit version), costs from 29p to £1.07 (see Tunechecker search results).
There has been debate whether cheap downloads will count when determining chart positions but the Official Charts Company has confirmed they will.
It says: "The rules do not specify a minimum retail selling price for the sale of a single to be eligible for inclusion. However, they specify a minimum published dealer price (what a retailer pays a record label for the song).
"This does not affect the ability of a retailer to carry out price promotions. Any genuine consumer purchases made as a result of a retailer promotion will be eligible as long as the single meets all other applicable chart rules."
Further reading/Key links
Cheap music: Tunechecker.com