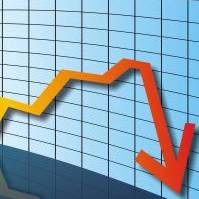 Mortgage lending fell by 10% during November as the market suffered its traditional seasonal slowdown, figures show today.
A total of £12 billion was advanced during the month, down from £13.3 billion in October and 14% less than in November last year, according to the Council of Mortgage Lenders (CML).
The group said a modest decline was typically seen between October and November, although the 10% fall was "a little larger" than normal (see the Cheap Mortgage Finding guide).
But it added market conditions were holding steady, and it did not expect much change in the near future.
CML economist Paul Samter says: "There is little reason to expect much underlying change in the coming months.
"There could be a modest decline in underlying house-buying activity in early 2010 due to the stamp duty holiday ending, with activity 'bunching' over the last few months of 2009.
"But seasonal factors are likely to be the dominant driver over the next few months."
Increase in availability
He said there had been a "modest increase" in mortgage availability recently, including some tentative signs products for people borrowing a high proportion of their property's value were increasing.
Samter adds: "But there is no sign of a swift recovery in lending volumes, especially with remortgaging set to remain at subdued levels while low interest rates persist."
Meanwhile, the Bank of England, which also released its monthly report on lending trends today, says the value of mortgages approved for house purchase had reached its highest level this year during November, although it still remained well down on levels seen before the credit crunch.
Some lenders reported a greater availability of mortgages at higher loan-to-value ratios during November.
Interest rates charged on two-year fixed-rate mortgages for borrowers with a 25% deposit fell by 0.4 of a percentage point during the month, but rates for people with only a 10% deposit remained flat, further widening the gap on the cost of these deals compared with offers for those with bigger deposits and equity stakes.
James Knightley, of ING Bank, says although mortgage approvals for house purchase had increased, they remain at levels which have historically been consistent with house price falls.
He says: "This suggests that the increase in house prices we have seen of late is purely down to a lack of properties for sale.
"Should this gradually turn in the New Year, there is the potential for renewed house price falls next year."
Further reading/Key Links
Mortgage cost-cutting guides: The Remortgage guide, Mortgage haggling, Cheap mortgage finding, Ditch my fix?