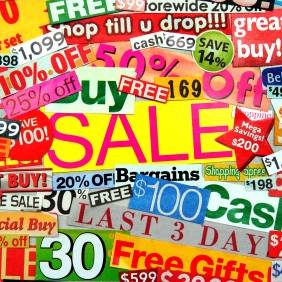 This year's high street Christmas price war could be even more savage than the discounting frenzy of 2008, an industry body said today.
Memories of shopping areas swathed in red sale banners could be relived as stores try to entice reluctant consumers to spend, according to the British Retail Consortium (BRC).
The body says discounts are particularly prevalent among clothing and footwear retailers as they ramp up their promotions in the run-up to Christmas.
Electrical products are also expected to be in line for further price cuts as stores look to tempt consumers to buy before the rate of VAT returns to 17.5% in January.
BRC director general Stephen Robertson says: "In the run-up to Christmas, it's clear fierce retail competition is keeping shop prices down as stores fight it out with more discounts and promotions than last year."
He said the prices of clothing, footwear and electrical goods have been falling for a year.
Mike Watkins, of the Nielsen research group, says: "Shop price inflation is now stable but shoppers continue to be cautious about spending.
"As a result we are seeing more price cuts, deeper promotions and increased benefits from loyalty schemes, in particular by the major food retailers."
Further reading/Key links
Cut costs: High Street Haggling, Cheap Online Shopping