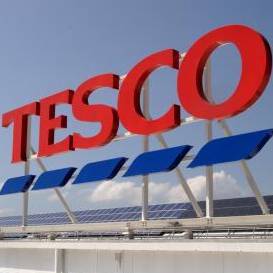 Tesco has thrown down the gauntlet to upmarket rivals after the supermarket giant slashed prices on its luxury Finest range to tap into a trend for shoppers to trade up over Christmas.
The group is cutting prices on 200 new Finest products each week between now and Christmas as it takes the sector's increasingly ferocious price war into the luxury food aisles (see the Cheap Supermarket Shopping guide).
Tesco has launched a series of TV adverts starring Fay Ripley of Cold Feet fame and The Full Monty star Mark Addy to promote its Finest offer - the biggest ever promotion for the range, according to Tesco.
Waitrose and Marks & Spencer traditionally lead the luxury food market on Britain's high street, but Tesco's Finest price cut campaign will see it compete head on to prevent shoppers from defecting.
The promotion comes as supermarkets across the sector report growing demand for luxury items.
Sainsbury's said last month that it was seeing an increasing trend for shoppers to treat themselves as food price inflation has eased sharply in recent months.
Waitrose has also been tempting shoppers back that had been deterred by high prices a year ago, with the latest market share data from TNS Worldpanel showing a 12.3% increase in the chain's till roll takings compared to 12 months earlier. This lifted its market share from 3.7% to 4% in the 12 weeks to 1 November.
Tesco said it had increased its Finest Christmas convenience foods and desserts range by 20% as part of its luxury push, with 1,000 food and drink items on offer.
The launch comes ahead of Tesco's third quarter figures trading update tomorrow, which is expected to show around 3% growth in like-for-like sales.
The group has shown signs of a return to form in recent weeks, with TNS Worldpanel recently revealing its first market share growth in almost two years as Tesco reaps the benefits of its double Clubcard points promotion and heavy discounts.
But its sales growth is still lagging behind competitors Morrisons and Asda, which saw third quarter revenues grow 4.3% and 5.6% respectively.
Further reading/Key links
Slash costs: Supermarket Shopping