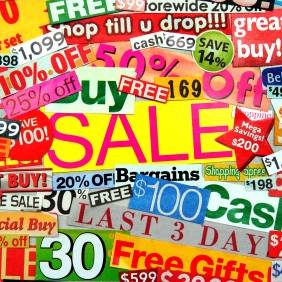 Shoppers are today snapping up festive bargains in a frenzy of Christmas Eve panic-buying.
Major retailers are reporting brisk business on high streets and online as people make a flurry of last-minute purchases (see the Last min Xmas shopping guide).
It is estimated that more than 13 million people will make a late dash to the shops today.
Supermarkets were also packed with people stocking up on festive food (see the Food Shopping guide).
B&Q, the home improvement and garden centre retailer, started an online and in-store sale from today (see the Restaurant & Shopping deals).
Tesco began an online sale on Tuesday, with offers on furniture, homeware and sports products, followed by electrical items from 8pm today.
Electrical specialist Comet predicts its website will attract a record 1,682,200 visitors over today, tomorrow and Boxing Day, with a surge of bargain-hunters going online between 7pm and 9pm on Christmas Day.
Department store Debenhams launched an online sale at 6am today, with doors open on Boxing Day at 7am for the in-store sales.
Further reading/Key links
Cut costs: Last min Xmas shopping, High Street Haggling, Cheap Online Shopping, Restaurant & Shopping deals