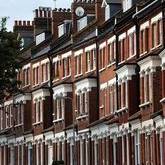 Homeowners approaching the end of an introductory mortgage deal have been warned to beware lenders' hard-sell attempts to flog them a new product.
Banks and building societies often encourage you to take one of their new deals on expiry but this could leave you hundreds of pounds a year worse off (see the Cheap Mortgage Finding guide).
Brokers say it's crucial to consider new deals from your lender, the standard variable rate (SVR) most deals revert to and loans from other lenders so you pay as little as possible.
One MoneySaver from North London, who wants to remain anonymous, sent us a letter she received from Nationwide in December, which she felt was designed to lead her into switching to a new Nationwide mortgage.
Yet if she does nothing, her rate should fall, which is not stated on the letter.
Lack of explanation
The letter states near the top: "You can reserve a new deal from our exclusive loyalty range now. You need to begin the switching process one month before your existing rate expires."
Next, it only lists various ways of switching to a new Nationwide deal under the heading 'Options available to you'.
Almost as an aside, the letter ends by saying if the borrower did nothing, she'd automatically revert to the SVR (what Nationwide calls its base mortgage rate - BMR).
It doesn't explain you can move to another lender, though few lenders are likely to encourage customers to leave. A similar letter followed three weeks later.
The North Londoner's 2.63% tracker deal expires at the end of February and it will automatically revert to the building society's lower 2.5% BMR (assuming base rate remains constant).
She had no idea the revert-to rate was lower than her existing rate as the letter only states the BMR is two percentage points above Bank of England Base Rate and she was unaware it's currently at an historic 0.5% low.
'Consider all options'
Nationwide is not breaking any rules with its hard-sell tactics, while brokers state it communicates much of the necessary information to borrowers.
The issue, and what borrowers should be wary of, says David Hollingworth, from broker London & Country, is the prominence given to moving to a new Nationwide deal and that it doesn't state you can switch lender.
He says: "It's important borrowers consider all the options available, not just the one their lender pushes.
"For some a fix will be best, for others a tracker will be best, and for others the SVR is best. It's all down to your circumstances.
"The Nationwide BMR is low for many, so Nationwide customers should consider it."
If this customer reverted to the BMR, assuming a constant rate, she'd pay £7,284 a year on her outstanding £70,000 debt.
If she switched to the lowest available tracker rate she'd qualify for, according to the Nationwide website today, she would pay £7,476 a year, assuming an unchanged rate, plus a £999 one-off fee.
The 2.5% Nationwide BMR is only available to those who originally took out a Nationwide product before 29 April 2009. Anyone else will pay more on expiry.
Interest rate gamble
Anyone on their lender's SVR or on a tracker is at the mercy of interest rate fluctuations which could see payments soar if the Base Rate rockets.
When approaching your deal-end, unless you're financially savvy, it's best to consult a good, whole-of-market broker given the complexities of the mortgage market.
A Nationwide spokeswoman says: "With uncertainty over interest rates, we know it's challenging for customers to make the right choice, which is why we lay out all the options.
"With interest rates so low, it is important for borrowers to consider reverting to our SVR, which is why we tell customers what their monthly payments would be if they went on to it. That way they can make an informed decision."
Further reading/Key Links
Mortgage cost-cutting guides: The Remortgage guide, Mortgage haggling, Cheap mortgage finding, Ditch my fix?