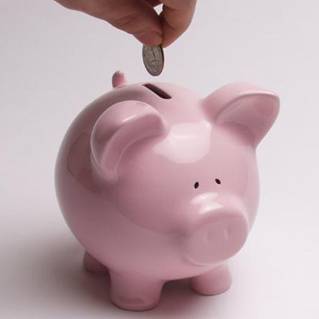 Buckinghamshire Building Society has launched a new fixed-term savings account, which pays the top rate available over a year, and unusually could rise further during the lock-in period.
The catchily-named 'Big Bucks Bond' currently offers a market-leading rate of 3.75% for one year. This is guaranteed to be the minimum rate that can be earned on money deposited.
However, if Buckinghamshire BS's 'standard variable rate' (SVR) - the interest rate most of its mortgages revert to - increases during the lock-in period, then so will the rate paid on the Big Bucks Bond.
The minimum pre-tax rate of 3.75% AER is the highest return savers can currently get in any one-year fixed term account (see Top Savings guide for full details).
Savers must deposit at least £100 when opening the account, and can put up to £250,000 in it. However, always remember that only the first £50,000 saved in any institution is fully guaranteed (read the full Savings Safety guide).
No withdrawals can be made within the bond's twelve month fixed period.
To open one, download an application from its website and post it. The account is then operated via mail.
Alternatively you can use the branch, but there is only one, in Chalfont St. Giles, Buckinghamshire.
Rate guarantee
The interest paid to Big Bucks Bond holders tracks 1% below the society's SVR (currently 4.75%).
Financial institutions can vary SVRs entirely at their own discretion, though they tend to follow fluctuations in the Bank of England base rate (currently at a record low 0.5%).
A rise in Buckinghamshire BS's SVR would lead to higher interest payments to the society from many of its borrowers, as well as increased savings interest being paid to savers in this account.
Further reading/Key links
Best accounts: Top Savings, Fixed Savings