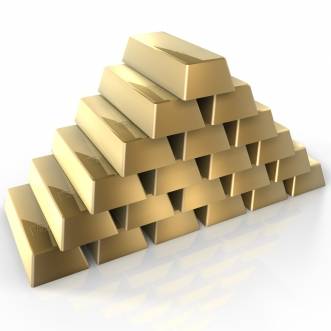 Firms that offer to buy your gold face investigation by the Office of Fair Trading (OFT).
The watchdog is concerned some that advertise heavily on the TV may be failing to return the precious metal to owners who reject their cash offer (see the Gold Selling guide).
Meanwhile, separate investigations show it's difficult to get a quote for your gold via these firms without first risking sending it off, while the price offered is often well below market value.
OFT probe
Following complaints, the OFT has asked some gold-buying firms to explain a number of advertising claims. Among its concerns is whether consumers' rights to reject an offer and receive their gold back are always honoured.
The OFT stresses no assumption should be made that any companies involved in gold buying have broken the law.
It is asking the public to share their experiences of using gold-buying companies. You can contact the OFT via its website.
The value of gold has ballooned over the last few years, and is now over $1,000 an ounce, fuelling a boom in the gold-buying industry as witnessed by the explosion in TV, web and newspaper advertising.
To sell your gold via these high-profile firms, you usually register with the buyer, it then sends a bag which you send the gold back in, it offers a valuation and it's your choice whether to accept or have your item returned.
Gold gamble
However, you have to first part with your bullion to get even the slightest indication of the likely valuation, which is a risk.
MoneySavingExpert.com today mystery shopped the first three companies that appear in Google after entering the search term 'gold'.
Neither of the trio (Cash4Gold, CashMyGold or PostalGold) would give a quote or even a rough indication of their typical valuations over the phone, stating we had to send the gold in first.
There is no suggestion any of the trio are failing to send back customers' gold if an offer is rejected.
Separate research indicates many consumers should ignore offers from gold-buying firms that advertise on TV.
Consumer group Which? found these companies offered an average of just 6% of the retail price of gold following a mystery shop.
Which? chief executive Peter Vicary-Smith says: "The poor value for money that these TV gold buyers are providing is simply shocking.
"The cash for gold market is unregulated, and this investigation has raised some serious concerns about the fair treatment of consumers.
"People should be wary of buyers' adverts as they could almost certainly get more money for their gold elsewhere."
Further reading/Key links
Investment help: Share Buying,
Selling tips: Sell Old Mobiles, Ebay Selling
Report your experiences: OFT