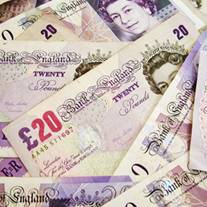 The Government is urging those on benefits to alert it to changes in circumstances to ensure they are paid the correct amount.
In many cases, you may not be claiming your fair share of benefits if you fail to keep the relevant department up-to-date (see the Benefits Check-up guide).
For example, if you are out of work, your income has dropped or you begin suffering from ill-health, you could be entitled to extra cash.
By the same token, you may be receiving too much if your circumstances have improved, which you will have to pay back eventually.
Benefits minister Helen Goodman says: "It's really important for people to tell us when their circumstances change, so we can pay them the right money.
"If you are being paid too much you will have to pay that money back which may have a serious impact on your budget. Telling us as early as possible will help you better manage your finances and avoid the risk of falling into debt.
"Equally, by not telling us about changes in your life you may not be getting paid enough. Telling us about any changes is easy and will give you the peace of mind that you are within the rules."
See the DirectGov page on how to report changes. Anyone claiming housing or council tax benefit should tell their local council.
Further reading/Key links
Boost income: Benefits Check-up, State Pension Boosting, Top Savings