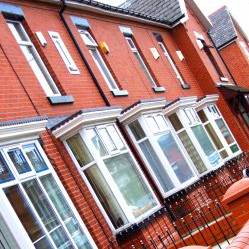 Thousands of homeowners with a mortgage from Skipton Building Society will see an unprecedented rise in mortgage repayments from March.
The lender is hiking its standard variable rate (SVR) - which most homeloans revert to after an introductory deal ends - from 3.5% to 4.95%, a whopping 1.45 percentage point rise.
Those on a repayment mortgage will pay £81 a month more on a £100,000 loan, and an extra £120 if on interest-only when the change comes in.
SVRs are usually linked to the Bank of England base rate which has remained static at its 0.5% historic low since March last year (see the Cheap Mortgage Finding guide).
Yet Skipton is the latest building society to hike its SVR in benign interest rate times, though the level of its increase is way above industry norms.
Accord, part of Yorkshire Building Society, and other smaller societies have also hiked rates over the past few months but by around half a percentage point in general.
The news will be worrying for millions of other borrowers on an SVR or product linked to it, such as a 'discount' rate.
SVRs, which have historically been expensive, have suddenly become cheap for many, leading to reduced income for lenders, which is why some rates are now rising.
Many banks and building societies are also struggling to finance deals for savers due to the low Base Rate.
It's not all bad news for borrowers. Some lenders, such as Nationwide, guarantee their standard rate will not go a certain level above Base Rate.
In Nationwide's case, borrowers who took out a mortgage pre-April 2009 cannot pay more than two percentage points above base when on the SVR.
Richard Morea, from broker London & Country, says: "If your rate has risen or you think it will, then consider switching."
There are usually no penalties from switching off an SVR but if you are on a deal that is linked to the SVR, such as a 'discount' deal, and you are still within your introductory period, there may be penalties.
Skipton says it will give those affected, who would have been charged, 90 days to switch fees-free.
A whole of market mortgage broker can usually advise you of the best option.
Skipton chief executive David Cutter says: "Our duty for 157 years has been to act in the long-term best interests of all our members (savers and borrowers) and, with base rate expected to remain low for some considerable period, we have reviewed our low SVR."
This article was updated at 10am on 21 January after Skipton made an official statement.
Further reading/Key links
Mortgage cost-cutting guides: The Remortgage guide, Mortgage haggling, Cheap mortgage finding, Ditch my fix?