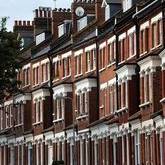 House prices started the year on a strong footing, rising by 1.2% during January, figures show today.
The latest increase, more than double the 0.5% December rise, left the average UK home costing £163,481, a level last seen in August 2008.
The rise also pushed annual house price growth up to 8.6%, compared with 5.9% in December, according to Nationwide Building Society (see the Free House Price Valuation guide).
The group says that, unless there is a fall in house prices in February, annual house price inflation is likely to move into double digits next month for the first time since May 2007.
Some commentators predict house prices would fall during the early part of this year.
Nationwide had also reported that the monthly rate at which prices were rising had either slowed or remained steady during the past four months, dropping from a rise of 1.4% in August to only 0.5% in December.
But January's strong increase suggests the current imbalance between supply and demand is supporting house prices.
Figures from the British Bankers' Association, released earlier this week, also showed the number of new mortgages approved for house purchase rose to its highest level since September 2007 during December.
However, despite the current buoyancy, many commentators expect house prices to end 2010 at around the same level they started it, rising during the early part of the year, before falling back again during the second half.
Yet similar predictions were made last year which failed to materialise.
Meanwhile, the Land Registry index, which is a month behind Nationwide, shows a 0.1% rise in December. That represents an annual price rise of 2.5%, it was also announced today.
Further reading/Key links
Valuation loophole: Free house price valuation
Cut homeloan debt: Cheap Mortgage Finding
Latest house prices: Nationwide, Land Registry, Halifax