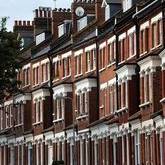 First-time buyers (FTBs) who've got on the housing ladder are spending less of their income on servicing mortgage debt but many other wannabe homeowners are still struggling to buy.
The average FTB spent 14.4% of their pay on mortgage interest during November, down from 15.1% in October, according to the Council of Mortgage Lenders (CML). This is the lowest figure since May 2004.
The cost of mortgage repayments for all new homeowners, not just FTBs, hit a 13-year low during November (see the Cheap Mortgage Finding guide).
Falling mortgage rates are one of the main drivers of this trend (see the Mortgage rates down MSE news story).
Rising house prices
Despite mortgage costs dropping, rising house prices are making it difficult for many FTBs to get onto the housing ladder at all.
Figures from mortgage lenders Nationwide and Halifax have revealed house prices rose by almost 6% in 2009 (see the Nationwide and Halifax house prices up MSE news stories).
Many economists expect prices to stagnate or fall in 2010, though similar predictions were made a year ago which proved to be unfounded.
Howard Archer, an economist at IHS Global Insight, says: "We remain sceptical the house price rally can be sustained."
FTBs are also constrained by the large deposits required to get a homeloan and tough criteria which means even one missed payment could scupper their chances.
Huge deposits
Melanie Bien, from broker Savills Private Finance, says: "First-time buyers are really struggling to get on the housing ladder as lenders prefer to offer mortgages to those with big deposits."
The CML says FTBs put down average deposits of 25% of their home's value, with this figure having remained virtually constant throughout 2009.
On a typical £200,000 home, many lenders require at least a £50,000 down-payment.
Michael Coogan, director general of the CML, says: "It is encouraging to see mortgage interest payments are so affordable for home movers and first-time buyers.
"But with substantial deposits still needed, the market will continue to be relatively restrained for some time."
Additional reporting by the Press Association.
Further reading/Key Links
Mortgage cost-cutting guides: The Remortgage guide, Mortgage haggling, Cheap mortgage finding, Ditch my fix?