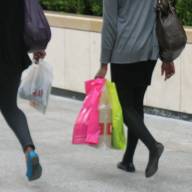 The cost of many high street and online purchases is set to rise today as the VAT sales tax returns to 17.5%.
A £10 DVD will cost approximately £10.22 and a £5,000 kitchen will cost £110 more, if firms pass on the full increase.
The tax on businesses had been reduced to 15% following chancellor Alistair Darling's temporary cut last year in an attempt to help stimulate consumer spending.
However, some stores have pledged to absorb their extra costs temporarily (see the High Street Haggling and Cheap Online Shopping guides for the top prices).
These include Argos, Dorothy Perkins, John Lewis, Miss Selfridge, Tesco (on many non-food items) and Top Shop.
If you bought or ordered an item over the past few weeks to avoid the tax rise, but have not yet paid in full, see the VAT hike Q&A MSE News story to see how you're affected.
Additional reporting by the Press Association
Further reading/Key links
Cut costs: High Street Haggling, Cheap Online Shopping