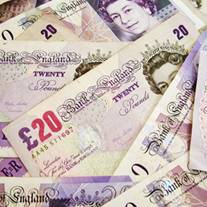 The Government today urged those caring for a friend or relative to use a new scheme to build up their state pension entitlement.
From April, anyone looking after someone for more than 20 hours a week unpaid can qualify for the new carer's credit, which will count towards their entitlement for the basic and second state pension. To get it download the claim form here, or call 0800 731 0297.
The Department for Work and Pensions estimates up to 4.7 million could benefit from the scheme (see the State Pension Boosting guide).
Angela Eagle, Minister for Pensions and Ageing Society, says: "We want people to tell us if they, or people they know, are looking after somebody for more than 20 hours a week so they benefit from this change. It's only right that caring for others should be counted towards the state pension."
Your eligibility for the state pension is determined by the number of years you've worked and paid national insurance (NI). One year's carer's credit will be worth the same as paying NI for a year.
Imelda Redmond, chief executive of Carers UK, said: "We know saving for your retirement years won't be your priority when you suddenly find yourself caring for a loved one.
"But there are simple steps you can take to secure your state pension that will protect your long-term future as you care for others."
Find out if you qualify by visiting the DirectGov website.
Further reading/Key links
Boost pension: State Pension
Pension MoneySaving: Pensions
Boost income: Benefits Check-up