New State Pension
For those reaching state pension age on or after April 6 2016
Get Our Free Money Tips Email!
For all the latest deals, guides and loopholes - join the 12m who get it. Don't miss out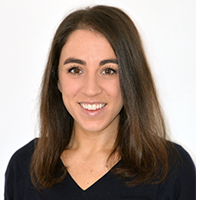 Amy | Edited by Sam D
Updated May 2018
The state pension underwent a huge change in 2016. While the Government's aim was to make it fairer for all and easier to understand retirement income, it's still a minefield for most – and some have also lost out with the overhaul.

This guide helps you understand the 'flat-rate' state pension which came into force on 6 April 2016 for those reaching their state pension age on or after this date.
This is the first incarnation of this guide. Please suggest any changes or questions in the New State Pension discussion. Thanks to Alan Higham formerly of PensionsChamp and Danny Cox of Hargreaves Lansdown for fact-checking and their help putting the guide together.
What is the state pension now?
A brand-new state pension was ushered in on 6 April 2016 as a result of a massive shake-up. The payout was designed to make the whole process easier to understand though it's still far from simple.

However, it only applies to those reaching state pension age on or after 6 April. This means millions of older people have been unaffected and have simply carried on receiving their state pension under the old system.

Here are the key differences at a glance (and remember there's no married couples pension – it's the sum of each partner's payout)...
| | Old state pension | New state pension |
| --- | --- | --- |
| How it's made up | 2 parts: basic pension + additional pension | 1 flat rate payment + any 'protected payments' |
| Maximum weekly payout | £125.95 basic (+ avg £40 additional) | £164.35 + any 'protected payments' |
| NI years needed for full rate | 30 | 35 |
| NI years to qualify for min payment | Any | 10 |
When will it be paid to me?
Stop Press: The Department for Work and Pensions has announced plans to bring forward a change to the retirement age which will affect millions of people in their early-40s.
The change – affecting everyone born between 6 April 1970 and 5 April 1978 – proposes to increase the state pension age to 68 between 2037 and 2039, rather than between 2044 and 2046.
Any changes will have to go through Parliament before they are confirmed, and there will be another review before then to ensure the Government has the latest life expectancy figures. We will update this guide when we know more.
Just as under the old system, you receive the new state pension when you reach the Government's official retirement age. But what that is depends on when you were born and your gender.
To save the state money, the official retirement age is gradually being raised. It will rise to at least 66 for both men and women by 2020, and possibly to 68 in the 2030s.
The rising age for women has triggered much controversy. Campaign group WASPI – Women Against State Pension Inequality – has fought against the pace of change in women's state pension age.
It argues that the speed of this rise has caught millions unawares and says the Government has not properly communicated the changes to them, whether by post, online or by advertising. However, the Government has so far refused to change the speed of the age rises, or make any concessions.
The state pension age for men and women
| | Born | Official retirement age |
| --- | --- | --- |
| Men | Before 6 December 1953 | 65 |
| | On or after 6 December 1953 | Rises from 65 to 66 between December 2018 and April 2020. |
| Women | Before 6 April 1950 | 60 |
| | On or after 6 April 1950 | Rises from 60 to 66 between April 2010 and April 2020. |
To find your exact retirement age see the Government's State Pension Age Calculator.
How to claim it
It might feel like an official life milestone but you won't get your state pension automatically – it's up to you to claim it. Four months before you reach your state pension age – currently 65 for men, and gradually increasing from 60 to 65 for women – you should get a letter from the Government's Pension Service telling you what to do.
If you still haven't got a letter three months before your state pension age, call the telephone claim line where staff will be able to discuss with you what you need to do.
You've three ways to claim: online by filling in a claims form on-screen; over the phone by calling 0800 731 7898; or by downloading a claim form at Gov.uk, printing it off and sending it to your local pension centre whose address can found on the Government website.
How much state pension will I get?
Assuming you're the right age, what you get depends on how many so-called 'qualifying years' of national insurance (NI) contributions you have. These are earned over your lifetime and the number you get will depend on how many years you're in work.
You can also build them up as national insurance credits instead, for time spent raising a family, if you care for the sick or disabled, or have spent time enrolled in full-time training.
Here's what you need...
To get any state pension at all
Under the new state pension rules that came in on 6 April 2016, you need a minimum of 10 years before you'll get any payout at all. Reach this and you'll be paid 10/35ths of the total – currently £164.35, or about £47. These qualifying years can be from before or after 6 April 2016 and don't have to be 10 years in a row – they can be dotted about over a much longer period.
However, if you don't manage to meet this minimum, you won't get a penny (although pension credit should be available). Under the old system, there was no minimum threshold – you could still get a small payout even if you had just four or five years.