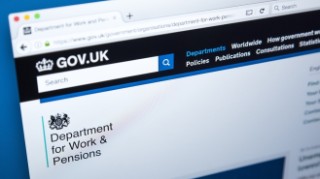 State pension
How much do you get and can you boost it?
Most of us will receive some state pension when we retire, but it's a complicated system, so understanding what you're entitled to is important. This guide helps explain how much state pension you'll get, when you'll get it and how you might be able to boost it.
For all the latest deals, guides and loopholes simply sign up today – it's spam free!
What is the state pension and when will I get it?
A 'flat-rate' state pension was ushered in on 6 April 2016. While the overhaul was designed to make the system easier to understand, it's still far from simple.
The flat-rate state pension ONLY applies to those reaching state pension age on or after 6 April 2016. This means millions of older people aren't affected by it and have simply carried on receiving their state pension under the previous system. In short:
Reached state pension age post-April 2016? You will currently get a maximum state pension of £185.15 a week.
Reached state pension age pre-April 2016? You will currently get a maximum basic state pension of £141.85 a week – although there's a top-up available for some called the additional state pension.
The state pension is paid directly into your bank account every four weeks.
At what age will I receive the state pension?

You receive the state pension when you reach the Government's official retirement age. What that is depends on when you were born.

To cut costs, the official retirement age is gradually being raised. It has increased to 66 for men and women since April 2020, then it will rise to 67 by 2029, with a further rise to 68 due between 2037 and 2039.
The rising pension age for women has triggered much controversy – previously it was just 60. Campaign group Backto60 has fought against the pace of change in women's state pension age, but lost a legal fight against the Government.
To find your exact retirement age, see the Government's State Pension Age Calculator.
How do I claim the state pension?
While it might feel like an official life milestone, you won't get your state pension automatically – it's up to you to claim it:
You will receive a letter reminding you to claim before reaching state pension age. No later than two months before you reach your state pension age you should get a letter from the Government's Pension Service telling you what to do. If you don't receive a letter, call the telephone claim line where staff will be able to discuss with you what you need to do.


You then need to make the claim. There are three ways you can do this: by filling in a claim form online, by calling 0800 731 7898, or by downloading a claim form from Gov.uk and sending it to your local pension centre whose address can be found on the Government website.
How much state pension will I get?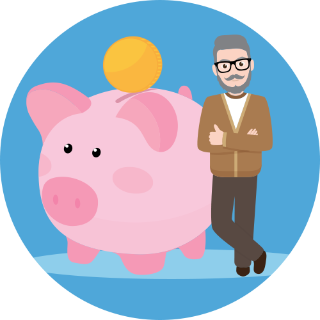 What you get depends on how many so-called 'qualifying years' of national insurance (NI) contributions you have (and also if you reached state pension age post of pre April 2016). These are earned over your lifetime and how many you get generally depends on how many years you're in work.
You can also build them up as NI credits for time spent raising a family, if you care for someone who is sick or has a disability, or have been enrolled in full-time training.
To find out how many qualifying years you've already got, you can check the situation for yourself by going to the Government's website or phoning the national insurance helpline on 0300 200 3500.

The NI years needed for a full basic state pension are:
Reached state pension age post-April 2016? You will need 35 qualifying years.
Reached state pension age pre-April 2016? Here it depends on when you reached state pension age.
– If you reached state pension age on or after 6 April 2010 you will need 30 years.
– If you reached state pension age pre-6 April 2010 you will need 44 years (men), 39 years (women).
If you started work before 2016 but reach state pension age post 2016, your number of years will be calculated based on transitional rules and you're best to contact the pension service to see how many years you need to get the full state pension.
Reached state pension age post-April 2016?
To get any state pension at all you need...
A minimum of 10 years before you'll get any payment at all. Reach this and you'll be paid 10/35ths of the total – currently £185.15 (2022/23) – which is about £53 a week. These qualifying years can be from before or after 6 April 2016 and don't have to be 10 years in a row – they can be dotted about over a much longer period.

Less than 10 years and you won't get a penny (although pension credit should be available). Under the previous system (pre-April 2016), there was no minimum – you could still get a small payout even if you had just a few years of NI contributions.

If you reach state pension age post-April 2016 to get the full (£185.15) basic state pension you need...
35 years to get the full state pension of £185.15 per week (which itself rises each year by 2.5%, inflation or average wage growth – whichever is highest, known as the 'triple lock' rule. For 2022/23, the 'triple lock' rule was suspended due to the pandemic, and the state pension is set only to increase by 3% inflation. Crucially, you don't have to start from scratch from 6 April 2016 – any qualifying years earned before this date will count along with subsequent years.

Some people can get more than that. Under the previous state pension rules, workers were able to build up what's known as the additional state pension (also called the second state pension, S2P, or SERPS) – a top-up to the former basic state pension. Although the current rules have now scrapped this top-up, the Government has allowed many workers in their 40s, 50s and early-60s to keep their existing entitlement.
This is part of the Government's pledge that people who worked to build up a healthy state pension under the previous rules shouldn't lose out under the new ones.
To make it work – and it is fiendishly complicated – what you'll get depends on a so-called 'starting sum' calculation. This compares what you'd have been entitled to under the old and new regimes – and, in a nutshell, you'll get the higher of the two. This extra money is known as your 'protected payment' and will be highlighted on your state pension statement.

If you reach state pension age post-April 2016 to get somewhere in between...
You'll get the equivalent value of the state pension according to the total number of years you've built up (but you still need a min of 10 years). So 23 years would give you roughly two-thirds of the current £185.15 payout, or about £122. As a guide to what you might get, multiply the number of years you've got by £5 – this figure is what each qualifying year is roughly worth.

But there's a potential catch. Some years in which you paid NI don't count when working out how much you're entitled to because they're not deemed 'full' years. This could mean you end up with less than you imagined.

What count as qualifying NI years?
For a qualifying year, you generally need to earn a minimum amount of money during a tax year (6 April to 5 April) and pay the required NI contributions. For 2022/23 these minimums are:
For employees: £123/week, £533/month, £6,396/year
For the self-employed: £129/week, £560/month, £6,725/year
If you work full-time, even on the minimum wage or just a few days a week throughout the year, you are likely to earn a qualifying year. And these qualifying years can be from before or after 6 April 2016 and don't have to be consecutive – they can be dotted about over a much longer period.

If you're not earning enough to be paying national insurance - for example when you're claiming benefits because you're ill or unemployed - you may be able to get national insurance credits to fill gaps in your national insurance record. Sometimes these are awarded automatically and sometimes you need to apply. Check your national insurance record to see if you're missing any qualifying years.
If you're employed and earn above the Lower Earning Limit (LEL) for national insurance, but below the Primary Threshold (PT), you won't actually pay any NI contributions on that wage but your record will be automatically credited with basic NI credits for that week.

From 6 April 2022, if you earn between £6,396 (LEL) and £9,880 (PT) a year, you'll qualify for NI credits but won't have to pay any NI. You'll start paying national insurance at 13.25% when you earn more than £9,880. Then from 6 July 2022, you won't start paying the 13.25% NI until you earn at least £12,570 a year.

If you're self-employed, from 6 April 2022, you'll earn NI credits from the small-profits threshold of £6,725. The weekly flat-rate contribution (Class 2 NI) of £3.15 per week will be due on profits of £11,908 or more. National insurance at an increased rate of 10.25% will also be due from this point.
If you looked after children, or were unable to work, this is taken into account. You may be eligible for NI credits, which count as a qualifying year.


These are normally automatically awarded for the weeks you were claiming and receiving any of the following benefits: carer's allowance, jobseeker's allowance, incapacity benefit, employment and support allowance.

You also get them if you are a full-time parent who claims child benefit for someone under 12, or a full-time carer who claims income support.

There are some instances where it isn't done automatically and you have to apply; for example if you care for someone for at least 20 hours a week, you may be able to apply for carer's credit. Credits for parents and carers replaced home responsibilities protection from 6 April 2010.

If you reached state pension age on or after 6 April 2010 and you had years of home responsibilities protection before 6 April 2010, these years have converted into credits, up to a maximum of 22 years. These will go towards your basic state pension.

You can check if you're eligible for credits, but you need to wait until a tax year ends on 5 April before you can apply for credits for the previous 12 months.
If you reached state pension age pre-April 2016
You may still be entitled to a PARTIAL state pension, but it depends on when you hit retirement age and how many qualifying years you have.

Retirement age hit BEFORE 6 April 2010? If you had fewer than 25% of the qualifying years (44 for a man, 39 for a woman) – 11 years for a man and 10 for a woman – then you wouldn't be entitled to a basic state pension. If you have 25% or more, it's likely you're getting an approximate pro-rata weekly income. In other words, if you've half the qualifying years, you'd get roughly half the full state pension.

However, if you don't qualify for the basic state pension and have no other income, you're usually eligible for pension credit, which ensures you receive a guaranteed minimum income. For more information, see our guide on Pension Credit.
Retirement age hit on or AFTER 6 April 2010 (but before April 2016)? If you have at least one qualifying year, you'll get one 30th of the full amount for each qualifying year. Therefore, if you've 18 qualifying years, you'll get 18/30th (three fifths) of the FULL state pension.
How can I boost my state pension?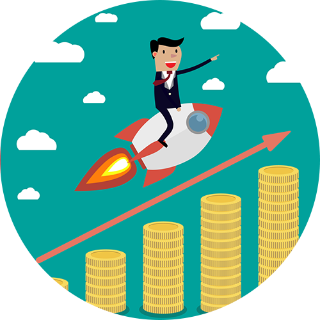 There are two main ways you can boost your state pension – deferring or buying extra years – however each option needs to be considered carefully.
Defer your state pension
You can put off claiming – 'defer' – your basic state pension. This can be useful if you're still working, as it means you could get larger pension payments later. Unless you claim your pension, it will automatically be deferred.
How much extra can I get?
It depends on when you reached/will reach state retirement age:
Reaching state pension age post-April 2016? Every nine weeks you defer boosts your weekly state pension by 1%. If you hold off taking your state pension for 12 months, this works out as a 5.8% boost. For someone entitled to the full £185.15 (2022/23) flat-rate pension, deferring by a year means they'll then get an extra £10.74 a week (about £558 a year). The extra amount is paid with your regular state pension payment.


Reached state pension age pre-April 2016? If you opted to delay, a year's wait was worth the full value of that year's state pension plus 10.4% extra. You also have the option to take any deferred state pension as a lump sum. This is made up of the deferred payment plus interest at 2% above the Bank of England base rate. After collecting the lump sum, you then get the standard pension.

So someone who'd built up an annual state pension of, say, £6,000 would get £6,150 in 12 months' time – and then be paid their weekly payout as normal. However, this lump sum option has been abandoned for those who become eligible for state pension after April 2016.

Should I defer my state pension?
If you are still working at state pension age, or have other retirement income such as a company pension, deferring the state pension might seem a good idea.
However, you need to balance the prospect of a bigger state pension in the future against giving up £1,000s of pension income in the short term.

The answer to this lies in your longevity – and there's no crystal ball that can tell you how long you'll live. The Office for National Statistics produces a What is my life expectancy? calculator, which shows that on average a man aged 65 has 20.6 years to live and a woman aged 65 has 22.8 years.

When you eventually start drawing your deferred (larger) state pension, it will be years before you make up for the foregone payouts. The 'break even' point has been calculated as 17 years from when you start drawing your deferred state pension.

The longer you live, the more you stand to benefit from deferring. Equally, unless you live to a good age in retirement, deferring will cost you overall. Also, drawing your extra state pension may reduce the amount you get from state benefits such as pension credit, housing benefit and council tax reduction.

So the odds suggest that if you're healthy and can afford to defer, you're probably better off doing so because the extra cash will be paid for long enough to make it worth it. But there are risks of course: put off claiming for five years and you'll have forgone £30,000 in income. Although you'll then get a higher state pension payout, if you were to die suddenly you'd have lost out on a huge sum.
When should I defer my state pension?
You can defer it before you start receiving it BUT you also have the option to stop receiving your state pension once you've started it. If you'd like to do the latter, you can only do so once, ie, you can't start receiving it then stop receiving it, then start it and then stop receiving it again.
Buy 'extra' pension years

If you've got spare savings and can afford to be without the cash in the short term, it's also possible to replace some missing NI qualifying years. This could lead to a big increase in your basic state pension payout over your retirement.
If you're eligible, and you could benefit by boosting, buying extra years involves paying what are called 'voluntary class 3 NI contributions'.The rate is £15.85 (2022/23) per missing week of NI contributions – £824 for a full year.
The state pension system can be complicated and there are exceptions and anomalies when it comes to voluntary national insurance contributions. We've written a whole guide on it, to help you weigh up whether buying extra national insurance years might be a good idea for you.

Why you might get less state pension than you thought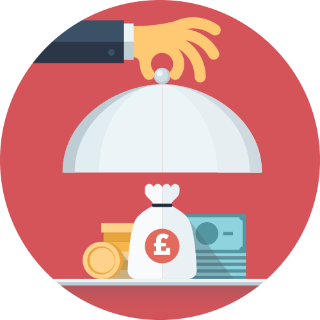 You may get less state pension for one of three main reason which we've outlined below.
If you've been 'contracting out' of the state pension in the past
Not everyone is eligible for the full flat-rate sum. This mainly affects people who won't have enough qualifying NI years because they've been 'contracted out' of the state pension in the past.
Contracting out isn't simple...
Before April 2016, the state pension was made up of two parts:
The basic state pension, and
Additional state pension, sometimes referred to as state second pension or SERPS (State Earnings-Related Pension Scheme).
To this end, the Government will deduct a sum from your new state pension. It says that although you'll get less than the full £185.15 (2022/23), retirees will still be paid what they would have got under the old state pension.
The sum is what the Government has coined your 'contracted out pension equivalent' (COPE) amount. If you ask for a state pension statement from the Government it will include this amount.
How can I find out if this will affect me?
You may have to dig out old payslips or P60s. If you were contracted out via a personal pension, you'll need to get your pension provider to confirm. You can check with your pension provider if you've been contracted out in the past. The Pension Tracing Service may be able to find your pension providers' details if you've lost contact with them.
You're more likely to have been contracted out if you work in public sector organisations and professions such as the armed forces, civil service, council, fire service, the NHS, police and teaching.
If you're a stay-at-home parent
More than 200,000 stay-at-home parents or carers of under-12s risk losing some of their state pension because it's their earning partner who's registered for child benefit.

Even if your partner's bringing in £50,000 or more a year – the threshold where child benefit starts to reduce on a sliding scale – the non-earner is still entitled to NI credits – so make sure the right person is registered. You can also transfer NI credits from from one partner to another to boost your state pension.
If you're a woman you may be missing out
Tens of thousands of women are likely to have been underpaid the state pension, and many could be due £1,000s – some even £10,000s.
Married women who hit state pension age before April 2016, plus widows, divorcees and the over-80s – whether married or not – should check. While some women owed will now get an automatic payment, not all will.
For more on who could be missing out and whether you still need to claim, see our full MSE Are you one of 10,000s women missing out on £1,000s state pension? guide.