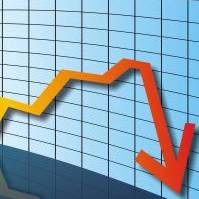 House prices fell for the first time in 10 months during February, according to Nationwide Building Society.
It attributed the 1% drop to a combination of the severe winter weather and the end of the Government's stamp duty holiday (see the Free House Price Valuation guide).
The fall, which ended nine consecutive months of price rises, did not come as a surprise as the Royal Institution of Chartered Surveyors had pointed to a steep drop in activity from both potential buyers and sellers during January.
At the same time, the British Bankers' Association had reported the number of mortgages approved for house purchases fell to an eight-month low last month.
But the slide will fuel speculation the recent price rises are coming to an end, with many economists expecting typical values to dip this year.
Martin Gahbauer, Nationwide chief economist, says: "There is evidence from a range of indicators the market may have lost momentum in early 2010.
"This drop in demand seems to have fed into agreed prices during February.
"At this stage, it is difficult to gauge how much of the drop in housing activity is attributable to one-off factors and therefore whether February's fall in prices is just a temporary blip or the start of a new trend."
Despite the monthly price fall, the annual rate of house price growth increased to 9.2% in February from 8.6% in January. The average UK home now costs £161,320.
The three-month-on-three-month measure, usually seen as a more stable indicator of market trends, remained positive in February at 1.6%, although this was down from 2% in January and a peak of 3.7% in September.
Howard Archer, chief UK and European economist at IHS Global Insight, says: "It must be borne in mind that house prices are notoriously volatile on a month-to-month basis and February's drop of 1% followed an increase of 1.4% in January, which had been the largest rise for five months."
Further reading/Key links
Valuation loophole: Free house price valuation
Cut homeloan debt: Cheap Mortgage Finding
Latest house prices: Nationwide, Land Registry, Halifax