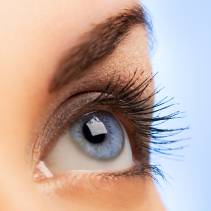 Supermarket giant Tesco is now offering free eye tests for all at many of its larger stores.
Anyone not entitled to a free NHS eye test can save the £10 fee it used to charge.
Is this a permanent move?
Yes, since 26 February
Where can you find a Tesco optician?
To find your nearest Tesco optician, use the store locator function on its website and click the 'Opticians available' box on the left of the page.
However, Tesco only has 131 in-store opticians across the UK so you may have to travel far for one.
For example, the closest Tesco with an optician to MSE Towers, in west London, is over six miles away, which represents a long trip across the city.
If there is no store nearby, get our Free Weekly Email which includes free eye test offers when available.
How much does an eye test usually cost?
Some get it free, such as anyone under 16, over 60 or who has certain medical conditions (see the NHS website for full info). Eye tests have been free for all in Scotland since 2006.
Some major stores charge up to £25, however.
Here's a list of typical charges given to us today by various non-Tesco stores
Eye test costs

Optician
Basic cost
Boots
£20
Optical Express
£15
Specsavers
£19.50
Vision Express
£25

Source: individual stores
How to find cheap glasses/lenses
As well as free eye tests, Tesco is selling glasses from £10, which includes both lenses and the frame.
You do not need to buy glasses or anything else to get the free eye test at Tesco.
See the Cheap Glasses guide for tips on cutting costs or get our Free Weekly Email for the latest offers, when available.
Further reading/Key links
Cut costs: Cheap Glasses, Cheap Prescriptions