Cheap Glasses
Full cost-cutting tips
Glasses are an expensive necessity, but if you shop selectively, it's possible to slash the costs.
Whether it's the Dame Edna look you're going for, or more John Lennon, use online discounters and you'll be dazzled by the amazing savings.
For all the latest guides, deals and loopholes simply sign up today – it's spam-free!
Don't assume you have to pay for a new prescription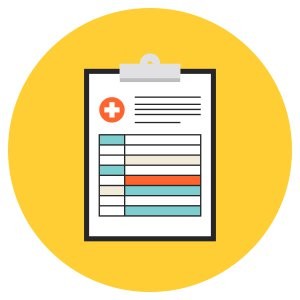 To buy glasses online, you'll need a prescription:
Prescriptions last two years. In most cases a prescription will be valid for two years after your test, or one year if you're over 70 (though you might want to get a new one if it's been a while, before shelling out for a new pair of specs).


Free eye tests. Before spending £20-£30 on an eye test, however, look for a free one – Tesco Opticians run an ongoing offer (see the Free Eye Tests page for more info). If you work using computers, you may also be able to get your employer to pay for your eye test, though they're only required to pay for your glasses if you need 'em just for your job.
Opticians are required by law to give you a copy of your prescription regardless of whether you make a purchase, so if you get a free eye test, you can get a free prescription too.
Your glasses prescription should include the following:

Sphere. This specifies lens' strength, with a plus sign indicating long-sightedness, and a minus sign short-sightedness.

Cylinder. This indicates whether your eye is perfectly round (if so, it's left blank), or if you have eyes which are slightly oval- or rugby ball-shaped.


Axis. If you have an astigmatism, this indicates where the lenses need to be positioned.

Your optician is NOT required to give you your pupillary distance (the horizontal distance between your pupils) with your prescription – some may give it and others may not. If not, you can have a go at measuring it yourself with a mirror (Eyekit has a useful guide).
It works the same for contact lenses too – opticians must give you a copy of your contact lens prescription even if you don't buy lenses from them. See our Cheap Contact Lenses guide for more info.
For all the latest guides, deals and loopholes simply sign up today – it's spam-free!
Buying online usually wins
The key here is to buy your specs from an online discounter. All you need to do is supply an up-to-date prescription and enter the relevant details on the form when ordering.
You can expect to save a fair bit compared with buying in store...
Basic frames and lenses start from £25 at Specsavers, and £50 at Boots. Yet buy online and you could pay as little as £10 (including delivery).
Why are they so much cheaper?
As with contact lenses, if you buy specs on the high street, you're covering expensive overheads and salaries needed to run the shops.
Opt to purchase your glasses online and you can substantially cut the price, as you won't be financing costly sight equipment. These companies also buy in bulk directly from manufacturers, allowing them to get special deals and discounts.
Special promos at high street opticians are worth weighing up against online ones, though, eg, Specsavers gives over-60s 25% off glasses and lenses if you buy any single pair of glasses from its £69 or above range (plus a free eye test).
You can reclaim the cost of your glasses
Healthcare cash plans allow you to reclaim the cost of dental, optical and other forms of healthcare, whether it's via the NHS or not. See our Healthcare cash plans guide for more.
For all the latest deals, guides and loopholes simply sign up today - it's spam free!
How to find the cheapest glasses
While buying online can slash costs, exactly how much you can save depends on how swanky the specs you want are.
Cheap basic glasses (frames and lenses)
The cheapest deals are still online, although high street opticians have slashed prices in recent years to compete. If you don't have regular internet access or just want to speak to a human, a few dispensers will also take your order over the phone or by post.

A few years ago it was possible to save more than 80% on the cost of basic glasses. Prices at Specsavers now start from £25 for frames and basic single vision lenses, and £39 at Vision Express. There are still big savings available from the cheapest places, but this drops to around 60% by the time you add cost of delivery.
Look for special deals too, which can cut the cost further – our dedicated Cheap Glasses page rounds up many of the best.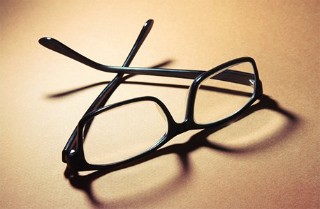 If you fancy yourself as a bit of a fashionista, many online dispensers also offer designer specs at bargain basement prices. Try some frames in a high street store to see what suits and fits you, then make a note of the model number and you can try to find the exact frames online without having to buy blind!

Many online retailers offer designer frames at more than 50% off. Designer Glasses has Ray-Ban frames from £62, compared with the £210 starting price at Boots Opticians.
Bifocals and varifocals
Most online retailers do now offer bifocal and varifocal lenses, although not for every type of frame. Take care while entering your prescription, as the information is more complex, and as they're more costly to make, you risk losing more money if you make a mistake.
What happens if they're not right?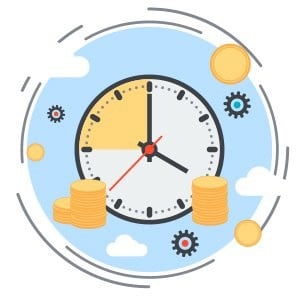 You do need to be careful when ordering. If you make a mistake with entering prescription details, you aren't necessarily guaranteed a refund or exchange.
Some dispensers such as Spex4less* offer a full money-back guarantee, however, whether it was your mistake or theirs. In other cases, provided you return the frames within a specified time limit you should get a refund or exchange, though you'll have to stump up postage costs again.
If you're not sure of something on your prescription, most online dispensers will decipher it for you if you contact them.
Tips to make sure you get well-fitting glasses online
Order the glasses and then go into a high street optician for a final fitting and adjustment.

Check the frame dimensions online before buying and compare them with an old pair of glasses that fit well.

The inside arm of your present pair of glasses should have a pair of two-digit numbers, eg, 55/21. The first number represents the lens' width and the second the width of the bridge.
Have your say in our forum!