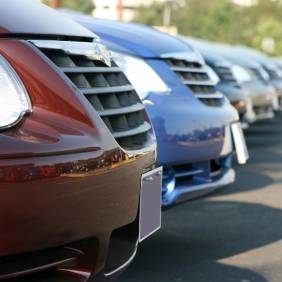 Motorists with breakdown cover should beware the often exorbitant renewal charges which can dwarf the cost of identical policies for new customers.
Roadside recovery firms often automatically renew your policy by debiting your card, so if you do nothing you could be stuck with expensive cover.
However, you can fight back. One MoneySaver reported a £110 saving this week by cancelling his AA membership after a high renewal quote and switching (see the Breakdown Cover guide).
Even greater savings are possible for those switch to smaller providers that use local garages where you pay for the service and claim the cash back.
Industry problem
High renewal quotes are an industry-wide issue, as they are in the insurance world (see the Car Insurance and Home Insurance guides).
Archna Luthra, MoneySavingExpert.com consumer products analyst, says: "Companies do not reward loyalty. The best deals are almost always for new customers.
"Therefore it's imperative you ditch your breakdown renewal quote and grab the best deal.
"There are many reliable pay and claim firms that charge a lot less. Alternatively, with the clever use of cashback deals it's possible to get basic cover for as little as £7."
£110 saved
Carl Young, from Shropshire, was horrified when he received a £232 renewal quote from the AA for membership with all the trimmings. But he found he could get the same policy as a new customer for £160.
The civil servant called the AA asking it to honour the £160 price and it agreed. However, Carl is switching to the RAC for roughly the same price. Yet if he buys via a cashback site, he'll get almost £40 back.
He says: "I find it incredible an organisation like the AA penalises customer loyalty by charging me, an existing customer, £72 for automatically renewing cover."
Another MoneySaver with the AA, who wishes to remain anonymous, has reported haggling for the last three years at renewal to get the new customer price each time.
An AA spokesman says: "Existing customers do not get a premium added to their renewal costs but we do occasionally offer discounted introductory offers."
It adds that members who renew are given some "exclusive benefits". These include more call-out opportunities and a legal advice helpline.
How you can save on breakdown cover
There are many ways to cut costs. These are detailed in the Breakdown Cover guide but here are a few tips for starters.
Haggle for the new customer price.
Find cheaper cover elsewhere and use a cashback website (see the Free Weekly Email for latest deals which sometimes mean cover costs just £7).
Use Tesco Clubcard Rewards to slash RAC costs (see the Tesco Rewards Boosting guide).
Opt for a cheaper 'pay and claim' policy (often best for those with reliable cars).
Further reading/Key links
Cut costs: Breakdown Cover, Car Insurance, Home Insurance