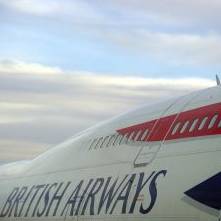 British Airways cabin crew are to stage a series of strikes in a bitter row over cost-cutting, threatening travel chaos for tens of thousands of passengers, it was announced today.
The Unite union says its members at the airline will walk out for three days from March 20 and for four days from March 27 following the collapse of talks aimed at resolving a long-running dispute over jobs, pay and working conditions.
BA says it will take a few days to announce which flights are cancelled during that period.
Here is a Q&A for worried passengers.
Will all flights be cancelled on the strike days?
BA has been training other staff, including pilots, to take the place of cabin crew. In addition, not all workers are likely to strike, meaning some flights may still go ahead as planned.
BA says flights from London City Airport to New York (JFK) and all longhaul flights to and from Gatwick will go ahead as usual.
Will you get a flight refund?
If you have a BA flight between 19 and 31 March, other than on the routes listed above, you can get a full refund.
Alternatively, you can rebook on another BA flight on the same route over the next year, or via a similar route (eg, to or from Gatwick instead of Heathrow).
If you rebook onto a flight outside of the strike period and discover your original flight will operate, you can rebook back onto it at no extra cost, if seats are available.
Once it is announced which flights are operating, if your trip is unaffected you won't be able to get a refund or rebook unless your normal fare conditions allow.
What if you have a return ticket and only one leg is affected?
If you've yet to travel, you cannot just cancel one of the legs; you can only cancel the entire itinerary.
BA says if one of your flights is unaffected but the other is cancelled, it will try to rebook you on a different flight, possibly on a different airline, to replace the affected leg.
How can you book another flight on another airline?
To find an alternative, use price comparison sites Kayak or Travelsupermarket, and see the Cheap Flights guide.
Will travel insurance cover you?
As you'll get your money back if your flight is cancelled, insurance can only cover other expenses such as hotel costs.

Some travel insurers will cover you for non-refundable hotel or car hire already paid. However, insurance only protects against unforeseen events so cover and travel must have been booked before you knew of the strike.
Yet different insurers class the moment you knew of the strike at different times. Some may class it as the moment dates are announced (today), others when the ballot decision was revealed (22 February) or others when it was even mooted there could be a strike (2 November). So call your insurer and ask.
Are credit card payments covered?
Section 75 of the Consumer Credit Act makes the credit card issuer jointly liable for anything over £100 if you're failed by a retailer/service provider. In this case, that clause is unlikely to be invoked.
Firstly, you'll get your money back anyway for cancelled flights, while if you booked a hotel or car hire separately, the hotel or car firm hasn't done anything wrong (see the Section 75 Refunds guide).
What if you booked a package deal?
You should get a full refund (hotel and travel) or be given a suitable alternative if your flight is cancelled.
Additional reporting by the Press Association.
Further reading / Key links
Make them play fair: Consumer Rights
Fly for less: Cheap Flights
Beat airline tricks: Budget Airline Fee-Fighting
Official info: BA website