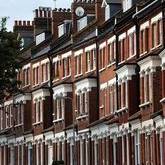 The stamp duty threshold at which buyers pay no tax on property purchases will be raised to £250,000 for first time buyers.
The change, which comes into effect tomorrow, will last for two years and will be paid for by a hike in stamp duty to 5% of the property price for homes worth more than a million pounds from April 2011. That rate is currently 4%.
As of today, no-one pays stamp duty on properties worth under £125,000 while the land tax rate between £125,000 and £250,000 is 1% of the property value.
The move will save a first-time buyer £2,500 on a £250,000 property, yet question marks remain on whether those wanting to get on the housing ladder can get a mortgage or afford the huge deposits required.
On the flip side, the move will cost someone buying a £1.5 million home £75,000 instead of £60,000 in tax from April next year.
During 2009, the Chancellor introduced a temporary stamp duty holiday where you paid no tax on properties worth between £125,000 and £175,000 (see the House-Buying MoneySaving guide).
The Council of Mortgage Lenders (CML) estimates, had this threshold been in place last year, around 92% of first-time buyers would have been exempt from stamp duty.
What is a first time buyer?
The Government defines a first time buyer as someone who has "not previously purchased an interest (in a property) or its equivalent anywhere in the world".
If a property has been purchased by two or more people and at least one is already a homeowner then stamp duty will have to be paid on properties worth between £125,000 and £250,000.
You also need to be buying a property as your main residence, so the exemption does not apply to investment properties. If you've inherited, but not bought, a property you will NOT be classed as a first time buyer.
Much like self-assessment tax returns, a buyer will declare whether or not they own another property but the Treasury says that HM Revenue and Customs can investigate your affairs.
The CML estimates over the coming 12 months there will be 136,000 newly-exempt first-time buyers.
Will this really help?
While many buyers will save 1% of the property price, you still need to raise at least a 10% deposit to get a mortgage in most cases.
You need 15% to get a half decent rate and at least 25% to get the best rates, though some lenders still reserve their top-notch deals for those with a 40% down payment.
What's more, the lower your deposit, the better your credit score needs to be.
Richard Morea, from fee-free broker London & Country, says: "This will help first time buyers but it is still hard to get a mortgage."
Martin Lewis, MoneySavingExpert.com creator, says: "The big shame here is the Chancellor didn't take the opportunity to make this a fairer tax – the way it works at the moment is absurd (see my the UK's worst tax blog for why).

"I also question that as one reason for doing this is to help those who don't have big enough deposits, does it really do that? It cuts the cost for buying a property – but it doesn't have a substantive effect on the deposit needed."
Further reading/Key Links
Home-buying cost-cutting guides: House-Buying MoneySaving, The Remortgage Guide, Mortgage Haggling, Cheap Mortgage Finding, Ditch My Fix?