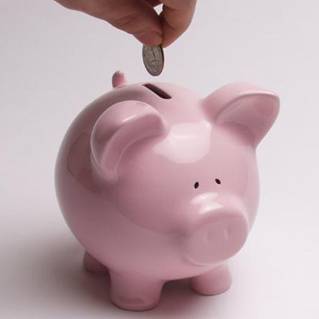 The Government has revealed the charges for its new pension scheme, which starts in 2012.
One of the key criticisms is that those who join the scheme early will have to pay a premium, with the Department for Work and Pensions (DWP) unable to confirm how long the hiked fees will last for.
In two years, the pension revolutions will begin as all employees will be automatically enrolled into a company scheme, as it's feared many are not saving for their retirement. Employers must also contribute, though you can opt-out.
Many firms already have their own scheme but for those that don't, contributions will go to the Government pot, called Nest.
It is expected the scheme will become the largest pension fund in the UK, with between three million and six million members.
Nest will come with a 0.3% annual management charge (AMC) to cover running costs, which means you'll lose 0.3% of the value of your pension pot each year. On a £10,000 balance, that's a £30 charge.
In addition, those who join the scheme early on, will have to pay an additional 2% on all of their contributions they make to cover Nest's start-up costs. So if you're contributing £100 a month in total, only £98 will be added to the balance of your savings.
The DWP does not know how long the 2% charge will last for. It says the combination of the 0.3% AMC and the extra 2% charge equates to an effective 0.5% AMC.
'Fair' charges
Financial adviser firm Hargreaves Lansdown (HL) says the government charges are "fair". It says there are lower cost pensions, though many also levy a 1% AMC.
Tom McPhail, from HL, says: "The only alternatives, to either not recoup the set-up costs at all, or to recoup them through the annual management charge would either have been unfair to taxpayers or would have resulted in complex projections based on anticipated membership and fund values extending far into the future."
The National Association of Pension Funds (NAPF) also welcomed the level the charges over the long term, saying over a saver's lifetime they were the same or lower than those for the best of today's workplace pensions.
But Nigel Peaple, NAPF director of policy, adds: "We are concerned that a 2% charge on contributions mean charges will be relatively high in the first few years."
Dissenting voices
There are other rebellious voices, who are largely concerned about the set-up costs.
Graeme Leach, director of policy at the Institute of Directors, says: "At first sight, these charges are very high, and certainly more expensive in the early years than equivalent stakeholder pensions.
"The aspiration to deliver ongoing charges of 0.3% is fine, but it looks like early savers into the Nest scheme will suffer higher charges on their contributions compared with those who join later, thus penalising those early joiners."
Liberal Democrat Shadow Work and Pensions Secretary Steve Webb says: "The combination of an up-front charge and an annual charge was the least popular option when the Government undertook its market research."
Additional reporting by the Press Association.
Further reading/Key links
Boost pension: State Pension
Pension MoneySaving: Pensions