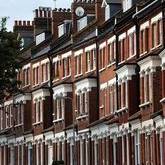 The number of mortgages approved for home buyers dived by 17% during January as the housing market suffered a steep fall in activity, figures show today.
A total of 48,198 loans were in the pipeline for house purchase during the month, the lowest level since May 2009 and the second consecutive monthly drop, according to the Bank of England.
There was also a fall in total mortgage advances, with gross lending sliding to £10.24 billion, down from £13.53 billion in December (see the Cheap Mortgage Finding guide).
The figures come just days after Nationwide Building Society revealed house prices fell for the first time in 10 months during February.
It attributed the 1% drop to a combination of the severe winter weather and the end of the Government's stamp duty holiday, which ended in December.
Both factors, the society says, led to a fall in demand, which is borne out by today's Bank of England figures.
Further reading/Key links
Valuation loophole: Free house price valuation
Cut homeloan debt: Cheap Mortgage Finding
Latest house prices: Nationwide, Land Registry, Halifax