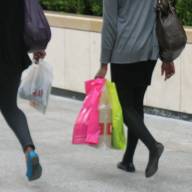 Almost two-thirds of shoppers are less likely to return goods bought online than in store, a study revealed today.
Despite the right to a seven-day cooling-off period on items purchased over the internet, more than 60% of people are more likely to take back products picked up on the high street (see the Consumer Rights and Section 75 guides).
And while UK consumers were ranked as the biggest online shoppers in Europe last month by the Office for National Statistics (ONS), more than three quarters (77%) are unaware of the differences between online and high street consumer rights.
The study of 3,000 adults, conducted by the market research company One Poll for the Department for Business, Innovation and Skills (BIS), found more than one in 10 people (13%) are unsure where they stand when it comes to online purchases.
Consumer minister Kevin Brennan says: "There has been a huge revolution in how people buy goods.
"We are now Europe's biggest online shoppers, so it's important we all know that most online goods can be returned with no questions asked within seven days. We want confident consumers who can assert their rights and get a good deal."
The survey for the Know Your Consumer Rights campaign revealed consumers were similarly confused about their rights when shopping on the high street.
Two fifths of people consulted believed retailers always have a right to refuse a refund without a receipt and one in 10 believed goods could not be returned once they left the store.
The Know Your Consumer Rights campaign is part of a joint initiative launched to increase awareness among consumers about how to get a fair deal.
Goods and services bought online or by telephone are subject to the Consumer Protection (Distance Selling) Regulations 2000.
Consumers buying online have the same rights as those shopping on the high street with an extra seven working day "cooling-off" period.
Where cash has already changed hands, the seller must usually provide a refund as soon as possible and within 30 days of cancellation.
Further reading/Key links
Know your rights: Consumer Rights, Section 75
Cut costs: Last min Xmas shopping, High Street Haggling, Cheap Online Shopping, Restaurant & Shopping deals