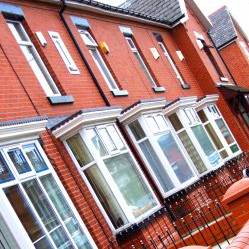 Annual house price growth reached double figures for the first time in nearly three years during April.
The research by Nationwide shows that the average cost of a UK home rose by 10.5% during the past 12 months (see the Free House Price Valuation guide).
This is good news for the housing market after the bleak months at the beginning of 2009 and is the first time annual house price inflation has reached double figures since 2007.
The rate was also boosted by a 1% jump in house prices during April.
How significant are the figures?
The figures released by Nationwide mean that the average home in the UK is now valued at £167,802.
But the huge 10.5% leap in growth has been helped by the fact April 2009 was one of the weakest months for house prices during 2009 – meaning the stats paint a rosier picture for UK housing than what first meets the eye.
Property prices have increased by more than £3,000 in April and are now only 10% behind the October 2007 peak.
What's the future?
Nationwide warned it is unlikely annual house price inflation will remain in double digit territory during the coming months.
The group also points out the three-month-on-three-month rate of growth, which is considered to be a smoother indicator of market trends, continues to decline.
The rate dropped to 1% during the three months to the end of April, falling from 1.5% in the three months to the end of March. It is the seventh consecutive month during which it has fallen.
Martin Gahbauer, Nationwide's chief economist, says: "Given the very strong performance of house prices from May 2009 onwards, it will take monthly increases in excess of 1% for the annual rate of inflation to be maintained in double digits going forward.
"All else being equal, this should lead to a gradual flattening out of the recent upward price momentum, and this is indeed what the three-month trend in April's figures shows."
Recent figures from the British Bankers' Association show the number of mortgages approved for house purchase recovered only slightly during March, after a sharp fall in January, due to people buying lower value properties rushing through transactions to beat the end of the stamp duty holiday.
Economists say the subdued level of mortgage approvals seen during the first quarter of the year suggests the housing market recovery may have lost momentum, with many commentators expecting prices to be flat during 2010.
Further reading/Key links
Valuation loophole: Free house price valuation
Cut homeloan debt: Cheap Mortgage Finding
Latest house prices: Nationwide, Land Registry, Halifax