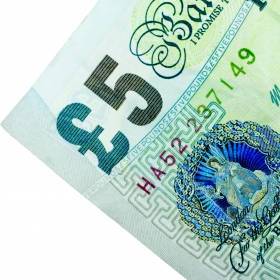 Savers could lose out by putting TOO MUCH cash into one account.
One MoneySaver has reported losing thousands of pounds in interest because he failed to read the terms and conditions stating the maximum balance allowed (see the Top Savings guide).
The cash-rich don't just need to ensure they stick within their account's terms and conditions; they should also ensure their money is safe.
Only the first £50,000 per person, per financial institution is protected if your bank or building society goes bust (see the Safe Savings guide).
£3,000 lost
MoneySavingExpert forum user fruitstick found out to his cost the stringent requirements of his Sainsbury's savings account last month.
The bank offered a 3.3% interest rate in April last year if he left the money untouched for 12 months.
Wanting to maximise the funds from a house sale, he deposited £110,000 and planned to withdraw the money a year later with an estimated gain of over £3,600.
When he withdraw the cash last month, he got roughly £500 in interest.
The account conditions stated that he'd only earn 3.3% if he had no more than £100,000 otherwise the rate would plummet on the entire balance.
What other accounts have a cap?
Most accounts have a cap of at least £1 million, according to data analyst firm Moneyfacts.
But Sainsbury's is not the only provider with a lower limit on some accounts.
They are most prevalent on regular savings accounts where you're usually only allowed to deposit up to £500 per month.
If you exceed that limit, the rate drops on the whole balance (see the Regular Savings guide).
For example, the Bucks Building Society Chiltern Gold Builder account allows you to save between £25-£250 per month at 4.12% for the first year. The rate drops to a measly 0.12% if you pay in too much or too little.
Sainsbury's head of Sainsbury's savings Helen Cook says: "Some accounts are designed with a maximum deposit limit.
"Our terms and conditions are clear and transparent. Customers need to make sure that they read them thoroughly when applying for a savings account.
"Historically, we didn't advise people if they had paid in over the maximum limit, but following a recent review, we now call customers directly to discuss their options."
Further reading/Key links
Best rates: Top Savings, Top Fixed Savings
Stay safe: Safe Savings