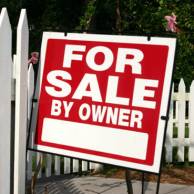 Home information packs (Hips) will be consigned to history, the Government announced today.
Property sellers will no longer be required to spend money on providing packs of information before they can market their homes after Communities Secretary Eric Pickles suspended the duties previously enshrined in law.
The move, effective today, could save sellers hundreds of pounds (see the Free House Price Valuation guide).
Campaigners criticised the packs, introduced in 2007, saying they failed to help home buyers and discouraged people from putting their property on the market.
The Conservatives and Liberal Democrats pledged in their coalition agreement to get rid of the packs.
Energy performance certificates, which show how energy efficient a property is, will be retained.
'Saving hundreds'
Housing minister Grant Shapps said: "Today the new Government is ensuring that home information packs are history.
"By suspending home information packs today, it means that home sellers will be able to get on with marketing their home without having to shell out hundreds of pounds upfront.
"We are committed to greener housing so from now on all that will be required will be a simple energy performance certificate."
Hips were first introduced in August 2007 for properties with four or more bedrooms in England and Wales, before being gradually rolled out across the rest of the market.
They aimed to reduce the amount of time it took to buy and sell a home by providing buyers with more of the information they needed up front, such as local authority searches.
From April last year, homeowners in England and Wales had to have one of the packs in place before they could begin marketing their home.
But estate agents claimed the packs, which typically cost between £299 and £350, were actually stunting the housing market recovery, as they deterred people from putting their home on the market just to test the water.
Further reading/Key links
Valuation loophole: Free house price valuation
Cut homeloan debt: Cheap Mortgage Finding
Latest house prices: Nationwide, Land Registry, Halifax