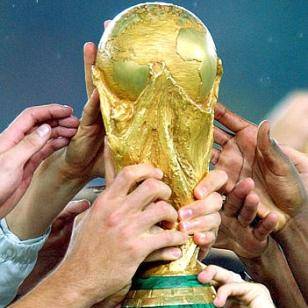 Football fans heading to this summer's World Cup in South Africa should act fast to get the right plastic to cut spending costs overseas.
It can take three weeks from applying to get the best cards so there's little room for error before the tournament begins on 11 June, with England's first game against USA a day later (see Cheap Travel Money guide).
And the tens of thousands of England fans expected to make the trip need to work extra hard to make their money go further as the pound has nose dived by 15% over the past year against the South African Rand.
Where once £1 would have bought 13 Rand a year ago, it bought just 11 Rand by close of business yesterday. This adds around £150 to every £1,000 of spending.
The top credit cards are the best way to spend overseas but not everyone qualifies for them, so here are your options:
The best plastic options: credit or debit cards
Three credit cards top our charts as they do not levy the usual 3% commission fee on every transaction, which adds £3 to every £100 of spending. They also give the best possible exchange rates for holidaymakers.
They are best for everyday spending but not for withdrawing cash, which can be hugely expensive on a credit card.
They are:
Santander Zero credit card. It has no foreign exchange loading anywhere, so you get the best possible exchange rate and there's no cash withdrawal fee (though the ATM may charge you), though there is a high 27.9% interest charge on cash. However, unless you have a Santander or Alliance & Leicester - which is owned by Santander - current account or mortgage, you have to apply in branch or over the phone. Otherwise, you can apply online.
When will it arrive? Up to 10 working days after applying in branch or around 20 if by phone/internet, if everything goes smoothly.


Post Office credit card. There is no foreign exchange loading anywhere but it charges a 2.5% cash withdrawal fee (min £3).
When will it arrive? In around 10 working days after applying if everything goes smoothly.


Saga credit card. For the over 50s only, this card has no loading anywhere in the world. It charges a 2% fee (min £2) to withdraw cash but it doesn't charge interest on cash withdrawals if you repay in full.
When will it arrive? In around 10 working days after applying if everything goes smoothly.


Top debit card. The Nationwide FlexAccount Visa debit card charges a 1% loading fee outside Europe (such as South Africa) but not in Europe. There's no additional fee for withdrawing cash, though the local ATM may charge you. While it's not as cheap as the top credit card for over-the-counter purchases, it's handy for withdrawing cash reasonably cheaply.
When will it arrive? Around 15 working days after applying if everything goes smoothly.
To get the best credit and debit card, you'll need a good credit history.
The next-best plastic option: prepaid cards
If you can't get one of the top credit or debit cards, a prepaid card is the next-best option, as your credit rating does not matter. The exchange rate you get is not quite as good as using a credit or debit card but it is usually better than cash.
They're simple: you load cash onto one, and it can be used in shops, restaurants and cash machines, just like a credit or debit card.
The other big advantage over cash is that if you lose your card, for a £10 fee, most providers will replace it.
The top cards are from FairFX, CaxtonFX and Travelex. All have complicated fee structures with some adding 1.5% onto all transactions (FairFX) while others hide their fee by levying a worse exchange rate (Travelex and Caxton).
A card can take up to 10 days to arrive after applying.
Taking cash
Even though this is not the cheapest way to spend overseas, many like to arrive with cash.
You are limited to taking 5,000 Rand into the country, which at the current currency rate will give you roughly £455.
Rates for exchanging currency fluctuate daily so shop around for the top deals, though they are usually worse than rates on plastic (see the TravelMoneyMax.com tool to search for the cheapest cash).
The number one rule with cash is never exchange any at the airport as rates are usually hideous.
Further reading/Key links
Get cheap currency: TravelMoneyMax.com, Cheap Travel Money