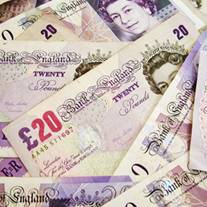 A programme to help educate teenagers in London on how to manage money has been launched this week.
The 'Money Mentors' scheme from the London Citizens community group will see 4,000 year 10 and 12 school kids from some of the capital's most deprived boroughs taught by undergraduates (see the Teen Cash Class guide).
The university-goers will spend a month teaching the teenagers, who will then be encouraged to teach their parents and friends.
The MoneySavingExpert.com Charity fund is one of the main sponsors of the programme, along with the City of London Corporation, the Calleva Foundation and the Consumer Financial Education Body.
London Citizens describes Money Mentors as a "community led response to the economic crisis".
'Failed on education'
Martin Lewis, MoneySavingExpert.com creator, says: "The UK is a nation that educates its youth into debt when they go to university; but has failed to educate them about debt.
"Sadly, the planned compulsory financial education in schools fell victim to the fall-out between the political parties on agreeing the sex education policy pre-election.
"Therefore, it's never been more important that we get this sorted. That's why I'm very proud to be supporting and working with the London Citizens Money Mentors project."
Mark Boleat, deputy chairman of the City of London Corporation's policy and resources committee, says: "In helping young people make informed choices about money matters, this programme fits with our longstanding commitment to work with communities in neighbouring boroughs and wider London."
London Citizens trustee Paul O'Shea says: "In such difficult economic times, it is wonderful to see such a vital need for financial education being addressed by London Citizens in our communities."
Further reading/Key links
Financial education: Teen Cash Class
Student loans MoneySaving guide: Student Loans 2009/10
Student finance guide: Student MoneySaving
Student loans tool: www.studentloanscalculator.co.uk
Student loan help: Should I pay off my student loan?