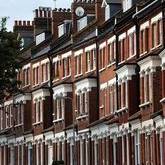 House prices fell for the second month in a row during May, according to mortgage lender Halifax.
Yet this paints a completely different picture to yesterday's Nationwide house price index which showed a 0.5% rise in May, in addition to gains of 1.1% and 1% in April and March, respectively (see the Free House Price Valuation guide).
Halifax reported a 0.4% drop in May, following a 0.1% dip in April. The official Land Registry measure, which is a month behind both mortgage lenders' indices, showed typical property prices edged ahead by just 0.2% during April, following a 0.1% fall in March
So, which index should we believe?
The confusing indices
Like any survey, you will never get 100% accuracy.
For one, the Halifax and Nationwide indices only measure values based on mortgages they have sold.
The Land Registry measures completed purchases, but the point at which a sale is made can be two or three months after the price was agreed.
Housing experts say the current low volume of house sales mean indices are susceptible to skews because of their smaller sample size.
David Hollingworth, from mortgage broker London & Country, says: "Because the market is operating at low volumes there is more chance that we will get these discrepancies meaning figures can change from one month to the next."
Halifax, which says the average cost of a property is now £167,570 – 8.3% more than when prices reached their trough in April last year, admits the current mixed pattern of monthly rises and falls is consistent with a slowing market.
It adds that it is also in line with its view that house prices will be flat during 2010.
House prices outlook
Martin Ellis, Halifax housing economist, says: "The relative recovery in house prices in 2009 was driven by a boost to demand from reduced interest rates, combined with a lack of properties for sale.
"These factors have lost some momentum in recent months. Further falls in the number of people in employment are curbing housing demand, whilst the pick-up in market conditions last year has encouraged more homeowners to attempt to sell their property."
Howard Archer, chief UK and European economist at IHS Global Insight, says: "The second successive drop in house prices reported by the Halifax in May further stokes our relative pessimism over the housing market and reinforces our belief that house prices will find it very difficult to make significant gains over the rest of this year."
Additional reporting by the Press Association.
Further reading/Key links
Valuation loophole: Free house price valuation
Cut home loan debt: Cheap Mortgage Finding
Latest house prices: Nationwide, Land Registry, Halifax