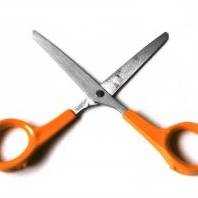 Millions of private sector workers with a final salary pension face lower payouts after the Government announced plans to cut the rate at which their income rises each year.
Pensions Minister Steve Webb has called for the schemes to increase every year in line with inflation measured by the consumer prices index (CPI), rather than the current retail prices index (RPI) measure.
The move, expected to be introduced next year, is likely to cost workers hundreds of pounds a year over the course of their retirement, as CPI is generally lower than RPI, which also includes housing costs.
The most recent inflation figures for May showed the CPI index rose by 3.4%, compared to a 5.1% RPI rise.
Those affected include anyone drawing a final salary pension (now or in future), though individual schemes can still choose to increase payments in line with RPI.
Also hit are those who have left a job in which they had a final salary pension. In such cases, your retirement income will already have been determined from that scheme even if you're years off drawing it, but that figure rises in line with inflation each year.
This extends to the private sector the cuts already laid out for public sector schemes in last month's Budget (see the Emergency Budget MSE News story).
Laith Khalaf, from financial adviser firm Hargreaves Lansdown, says: "Final salary pensions are facing cuts in both the public and private sector as the weight of the pension promises made to workers has proved too great.
"Millions will have to fill holes in their retirement income by making additional private savings of their own."
With a final salary scheme, you accrue benefits based on your salary and years of service.
Anyone in a money purchase scheme, where you pay money into a pension pot which rises or falls depending on investment performance, is unaffected.
Government announcement
In a written statement yesterday, Webb says: "The Government believes the CPI provides a more appropriate measure of pension recipients' inflation experiences and is also consistent with the measure of inflation used by the Bank of England.
"We believe it is right to use the same index in determining increases for all occupational pensions."
But shadow work and pensions secretary Yvette Cooper says: "Many pensioners will feel betrayed by the Government.
"Now, out of the blue, they're cutting the value of private pensions that people have worked hard for and depend on.
"This is a much bigger hit on pensioners than they admitted on Budget day."
The Government also recently announced that benefits and the state pension would rise in line with CPI rather than RPI in future.
Boost your retirement income
If worried about how much you'll have to live on during retirement, there are ways to boost your income (see the Benefits Check-up, Pension Credit and State Pension Boosting guides).
Additional reporting by the Press Association.
Further reading/Key links
Boost income: Benefits Check-up, Pension Credit, State Pension Boosting
More on pensions: Pensions guide, Free printed annuity guide