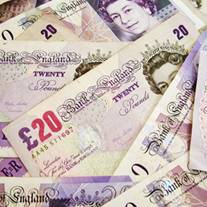 Many savers attempting to get a £20 sign up bonus from ING Direct will be left disappointed, MoneySavingExpert.com has learned.
The Dutch bank is currently offering a cash sweetener to some who deposit at least £1 to a new savings account via a special page on its website.
However, the terms and conditions of the deal state it is only available to savers who have been directly targeted by the offer
ING has told MSE customers who apply for the deal but don't fit the qualifying criteria won't receive the £20 bonus.
No bonus
Members of forums on MoneySavingExpert.com and Hot UK Deals have been discussing the promotion since the beginning of this week.
However, it's likely that they won't know the deal hasn't worked for them until ING has cross-referenced applications with the list of people it sent the offer to.
That said, if you received the offer via post or email, it is a cracking deal: you put £1 into the account, which pays 2.75% (with a 2.25% bonus for a year), and you will get the cash.
An ING spokesman says:"In order to avoid any disappointment we want to clarify this offer is limited to the addressee only or members of the household at which the addressee lives.
"If anyone else applies for this offer, using the promotion code, they will not qualify for the £20. We naturally check against the list of people we have mailed and we want to avoid people learning they haven't qualified when the £20 credit does not appear on their new statement."
Further reading/Key links
Top deals: Top Savings, Cash Isas, Isa Transfers