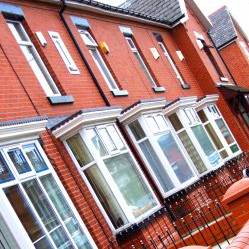 House prices edged ahead by 0.2% during August as activity in the property market remained subdued, figures show today.
The latest increase follows one of 0.7% in July and reverses most of the falls seen during the previous three months, leaving house prices at a similar level to the end of last year, according to mortgage lender Halifax.
It says activity in the market had been "largely static" since the start of 2010, enabling house price inflation to cool, after prices were pushed up during 2009 by a shortage of supply (see the Free House Price Valuation guide).
It adds it expects house prices to end the year at around the same level as the start (see The Remortgage Guide and Free Mortgage Guide).
Prices falling
The figures contrast with statistics reported by Nationwide last week, which showed that house prices had fallen by 0.9% during August, following a drop of 0.5% in July.
Data from the Bank of England also showed only 48,722 mortgages were approved for house purchase during July, a level that economists consider to be consistent with house price falls.
The figures caused some commentators to predict the housing market was heading for a double dip, with one economist warning prices could fall by as much as 25% between the start of this year and the end of 2012.
But others say the recent dip in house prices is not unhealthy as the recovery in the property market had got ahead of improvements in the wider economy.
Martin Ellis, Halifax housing economist, says: "The market is broadly stable, with house price inflation having cooled since last year when supply shortages helped to push up prices.
"The improved economy, strengthening labour market and low interest rates are all supporting housing demand.
"We expect UK house prices will remain static overall in 2010."
Mortgage trouble
But others point out the lack of mortgage finance is limiting the number of buyers able to enter the market.
Many potential buyers have also adopted a 'wait and see approach' due to concerns about the state of the economy, job security and the impact of future tax rises.
Halifax says annual house price inflation had fallen slightly to 4.6% during the three months to the end of August, compared with the same period a year earlier – the third consecutive month during which it has declined.
The average home now costs £167,953, 9% above the low reached in April last year, but still 16% below the August 2007 peak.
Further reading/Key links
Valuation loophole: Free house price valuation
Cut home loan debt: The Remortgage Guide, Free Mortgage Guide
Latest house prices: Nationwide, Land Registry, Halifax